Why WWE's Natalya Isn't Even Considering The Idea Of Retirement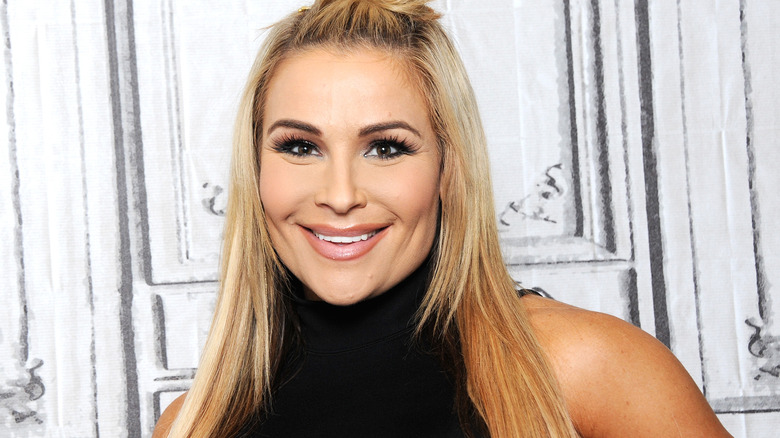 Desiree Navarro/Getty Images
Signed to WWE in 2007, Natalya currently stands as the longest-tenured active female wrestler in the company. While women in wrestling were once told they'd have a five-year shelf life in the sport, Natalya continues to defy the odds, especially in the landscape of WWE. And as of now, the former "SmackDown" Women's Champion has no intention of slowing down any time soon.
During a recent episode of "Insight With Chris Van Vliet," Natalya explained why she's not even considering the idea of retirement right now.
"I just feel so good," she said. "That's the crazy thing, is that people always say, 'Oh, when are you gonna wrap it up? When is it gonna be done?' It's like, listen, this is 'Hotel California.' You can check out anytime you want, but you can never leave. Once you do this, I'm a wrestler through and through. It'll never ever, ever, ever, ever leave me, ever. It's a community. It's a family. It's a lifestyle. It's a way of life."
While Natalya recognizes that she won't literally be competing in the ring forever, she credits talent like Rey Mysterio for inspiring her to keep moving forward in the wrestling business. Natalya specifically recalled being mesmerized by the performance Mysterio put up against Undisputed WWE Universal Champion Roman Reigns during a live event in Mexico earlier this year. Despite Mysterio soon approaching 50 years old, Natalya believes Mysterio is currently doing some of the best work of his career, which further motivates her to continue.
"He's so inspiring," she said. "His gear, his look, his energy, his vibe, his ability to move around to make people feel something ... Rey is one of the greatest of all time. He just inspires me so much, and I'm not close to being done when I look at what Rey's doing. Rey inspires me to want to do so much more."