AEW's Bryan Danielson Thinks He's Signed Last Deal, Won't Commit To Full Retirement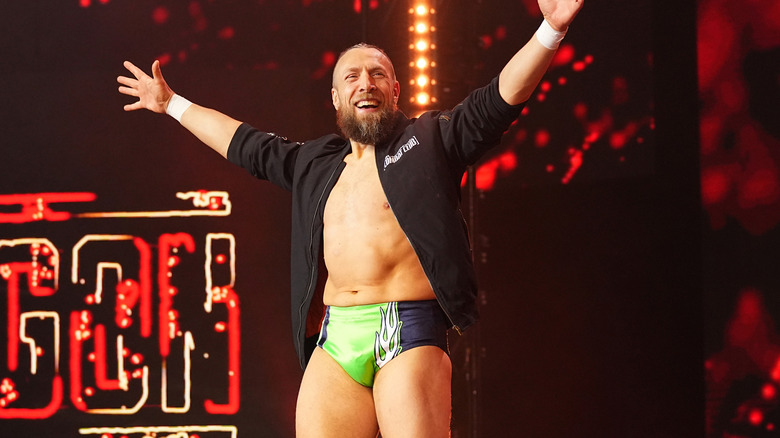 AEW
Bryan Danielson has already retired once from professional wrestling, but in AEW, he has the luxury of writing the closing chapters of his career himself. After recently revealing that he is in his last year of full-time performing, Danielson appeared on "Sports Nightly" to provide some more clarity about his future in the ring.
"I don't think I'll ever accept the idea of just full-on retirement and then I'll never wrestle again, but I do need to stop wrestling as much as I am," Danielson said. "I think this contract that I'm in right now, when it ends, will be the last contract that I ever sign. I can't state that for a fact, but I certainly don't want to wrestle full-time anymore once this contract is up. I really want to enjoy this last year as a full-time wrestler, but my priorities are shifting. I've got two kids. They're in that age range, too, where they still deeply want to be around me, and I don't want to lose that, because my daughter, who's six, once she starts turning into a teenager, she's not going to want daddy as much. I want to be there and I want to be present while she still wants me to be there."
In addition to his familial reasons, Danielson also expressed some uncertainty as to how his body would hold up as a full-time wrestler as he inches closer to his 50s (he's currently 42). With that in mind, the AEW star has expressed interest in performing in a part-time capacity in the future, much like Terry Funk and Jerry "The King" Lawler did in the later portion of their careers.
If you use quotes in this article, please credit "Sports Nightly" and provide an h/t to Wrestling Inc. for the transcription.