Mark Henry Explains Why Scouting Talent Is His 'Strong Suit,' What He Looks For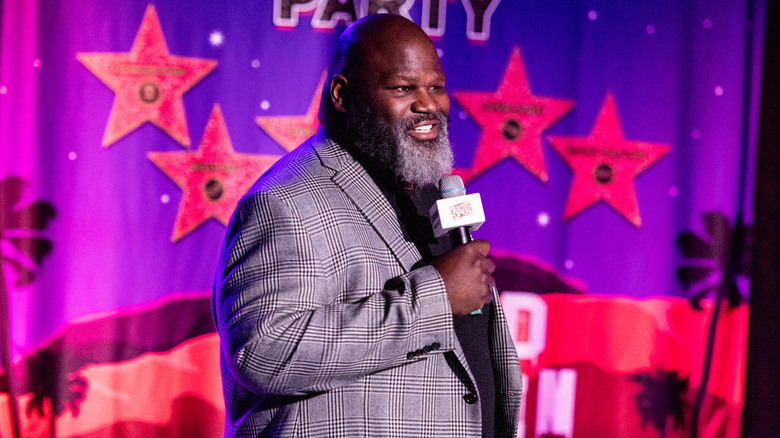 Timothy Norris/Getty Images
While Mark Henry doesn't have an official title with AEW, he has taken up a variety of roles, from working in the broadcast team to helping the talent develop the psychological side of their work. However, the WWE Hall Of Famer believes his strong suit is in scouting talent, which is something he has done for both WWE and AEW. 
"I think that the ability to look at somebody walking in a room and go, 'Who is that?' It's about how they make me feel," he told the "Hall Of Fame." "It's not about how they look, it's about how they make me feel." Over the years the "World's Strongest Man" has built up a strong resume of being able to spot athletes from outside the wrestling bubble that become major stars in the industry. Bianca Belair, Jade Cargill, Baron Corbin, and Braun Strowman are people that Henry helped bring into the industry, proving he has a real eye for something special. That was the case with Strowman, who Henry claimed made all the other strongmen look boring, evidently making him feel something.
"He was not the best, he was the eighth-ranked best strongman, but he was the only one that when I went to the Nationals got my attention," Henry recalled. "One man out of about 35 people. When you see different you have to act on it because you may not ever get that opportunity again."
If you use any quotes from this article, please credit "Hall Of Fame" with a H/T to Wrestling Inc. for the transcription.