This ECW Star Once Said He Hoped Worms Were Eating Brian Pillman's Eyeballs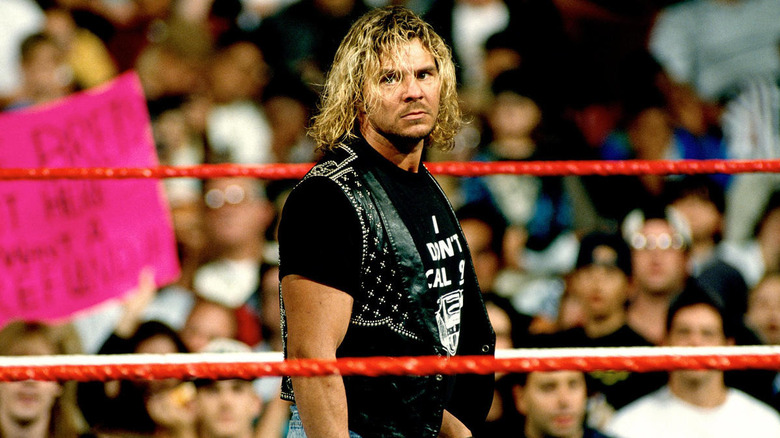 WWE
During an appearance on his "1 of a Kind" podcast, WWE Hall of Famer Rob Van Dam revealed some comments a former ECW star made about the late Brian Pillman after his passing. Former WWE, ECW, and WCW star Pillman died in October 1997.
"Pillman got heat with New Jack [in ECW]," RVD said. "The way I understand it, Pillman got on the mic to do a promo and to get attention in the back there, and as I understand it, he used the N-word and said, 'From N.W.A. [the hip hop group N****z Wit Attitudes] with attitude.' That's the way I heard it. I heard New Jack was really p****d. I didn't know about it while we were out there."
Van Dam went on to say that the late New Jack wanted to fight Pillman, who was in a wheelchair at the time, backstage in the locker room. The former WWE Champion described the confrontation as a "tense moment."
"Anyway, he [Brian Pillman] dies," RVD continued. "And we're all in a hotel room, [a] bunch of us wrestlers. I believe at the Marriott in Philadelphia. Some of us that aren't normally in a room together ... The subject comes up because that was just news."
RVD mentioned that Jack clearly still had a lot of animosity towards Pillman because he said things that he wasn't expecting to hear. Van Dam said, "New Jack out of nowhere goes, 'Good. I hope he did die. I hope he die. If he didn't die yet, then I hope he do die, and I hope he in the ground right now, and I hope worms are eating his eyeballs.'"
If you use any quotes from this article, please credit "1 of a Kind with RVD" with an h/t to Wrestling Inc. for the transcription.