Will Ospreay Reportedly Hires Top Wrestling Agent In Preparation For 2024 Free Agency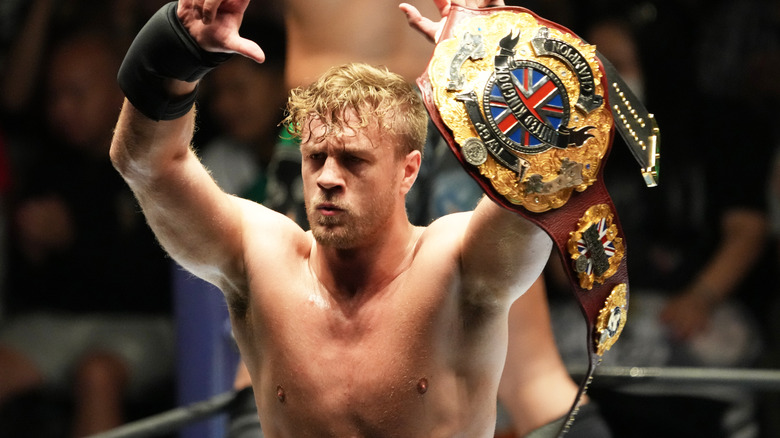 Etsuo Hara/Getty Images
Will Ospreay is one of the highest-rated wrestlers on the planet today and has already carved an impressive career at a young age. With his New Japan Pro-Wrestling contract slated to expire in February 2024, strong interest in Ospreay as a free agent is an inevitability, and it appears he is also preparing for that eventuality. 
On Monday, PWInsider Elite reported that "The Aerial Assassin" has hired highly-revered agent Barry Bloom to represent him in future negotiations. Bloom is known to represent Kenny Omega and The Young Bucks of All Elite Wrestling — all three entered negotiations earlier this year before re-signing with AEW. In the past, Bloom has represented Jesse Ventura, Kevin Nash, and Scott Hall, among others.
PWI's report suggests that Ospreay has recruited Bloom to secure him the best possible deal as he enters free agency. Ospreay has worked for NJPW, Impact Wrestling, and AEW in 2023 alone, and there has long been a belief WWE — the only major promotion he hasn't already wrestled for — would be interested in his services. Ospreay had previously been skeptical of a full-time move to a US promotion, preferring to work between the UK and Japan, but his stance has seemingly shifted of late. He's increased his appearances in the US — most recently at Impact Wrestling's Bound For Glory event this past weekend — and he has stayed with friends currently working for AEW to get an idea to what life would be like in a new setting.