Why CJ Perry Hopes WWE & AEW Bring Back Reality Shows Like Total Divas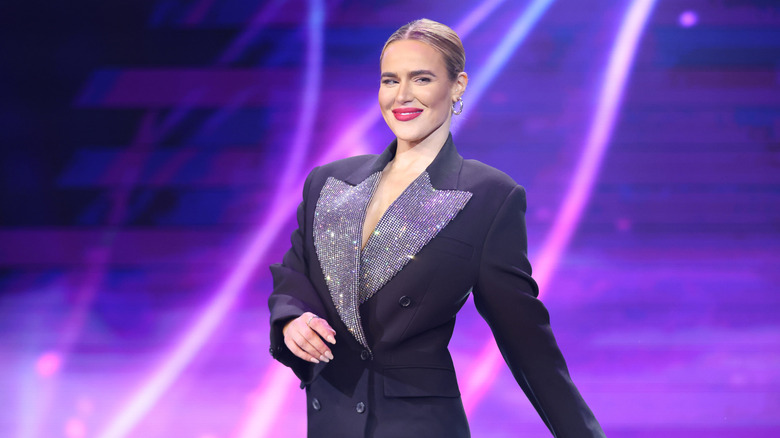 AEW
Reality television has become increasingly more popular in recent years, with professional wrestling being no exception, thanks to shows such as "Total Divas" providing a different look at the business. It helped to bring in fans from outside the wrestling bubble, with CJ Perry admitting it was awesome that the series was able to attract non-wrestling fans to the product. "I really hope wrestling in both companies, AEW and WWE, they bring back some reality shows like that because it really brought a lot of women to watch it which I think is really important," she told "Insight with Chris Van Vliet." 
"Total Divas" last aired in 2019, ending after a nine-season run. While the series originally brought questions from certain fans who didn't want to see elements of the business exposed, it also provided good ratings and helped to elevate the women's division in WWE overall, with more focus being given to them on television as their star power rose following their reality television appearances. It also helped to inspire people to get involved in the wrestling industry, such as Maxxine Dupri, showcasing how impactful the series was.
WWE may no longer be producing "Total Divas" content, but the company has continued some reality television with the popular "Miz & Mrs." series. Meanwhile, AEW has dabbled in reality television over the years, although they have not created a show specific to the women's division like "Total Divas." "Rhodes To The Top" focused on the lives of Cody and Brandi Rhodes while "AEW: All Access" gave a detailed look at the backstage environment of the company.
If you use any quotes from this article, please credit "Insight with Chris Van Vliet" with a H/T to Wrestling Inc. for the transcription.