WWE Announces Dozens Of Dates For 2024 Live Event Schedule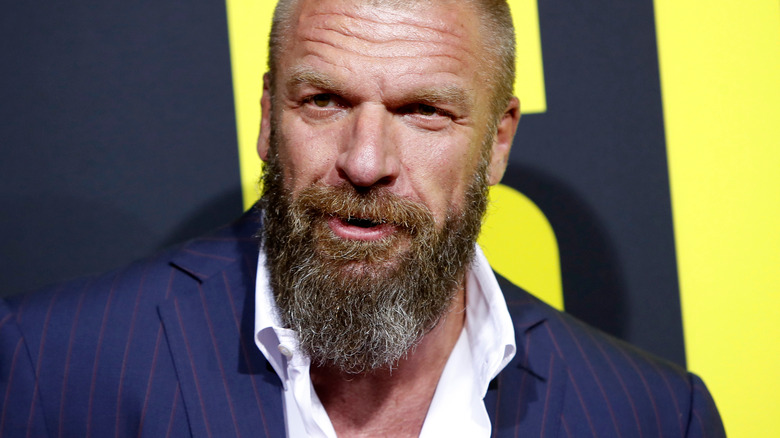 Kathy Hutchins/Shutterstock
WWE has announced 27 live events for 2024, with tickets set to go on sale at 10 a.m. local on November 3, 2023.
January's first "WWE SmackDown" house show will emanate from the Rogers Arena in Vancouver, Canada, on January 5. The other events will occur in Lincoln, Nebraska (January 12), Atlanta, Georgia (January 19), and Miami, Florida (January 26). "WWE Raw," meanwhile, will roar into Portland, Oregon (January 8), North Little Rock, Arkansas (January 15), and New Orleans, Louisiana (January 22).
That same month, the company will also host live "Supershow" events in Spokane, Washington (January 6), Wenatchee, Washington (January 7), Las Cruces, New Mexico (January 13), Rio Rancho, New Mexico (January 14), Montgomery, Alabama (January 20), and Jackson, Mississippi (January 21).
February will feature a host of "Road to WrestleMania" shows as WWE etches closer to the "Showcase of the Immortals." The first will take place in Knoxville, Tennessee (February 3), with others happening in Oakland, California (February 17), and Fresno, California (February 18), respectively.
Elsewhere, "SmackDown" will roll into Birmingham, Alabama (February 2), Charlotte, North Carolina (February 9), and Salt Lake City, Utah (February 16). Furthermore, "Raw" will visit St. Louis, Missouri (February 5), Lexington, Kentucky (February 12), Anaheim, California (February 19), and San Jose, California (February 26).
Finally, "SmackDown" is heading to Glendale, Arizona, on March 1, with subsequent shows to be hosted in Dallas, Texas (March 8) and Milwaukee, Wisconsin (March 22). Only one "Raw" date has been confirmed so far, which is for San Antonio, Texas, on March 4.