Former WWE & WCW Star Lex Luger Offers Health Update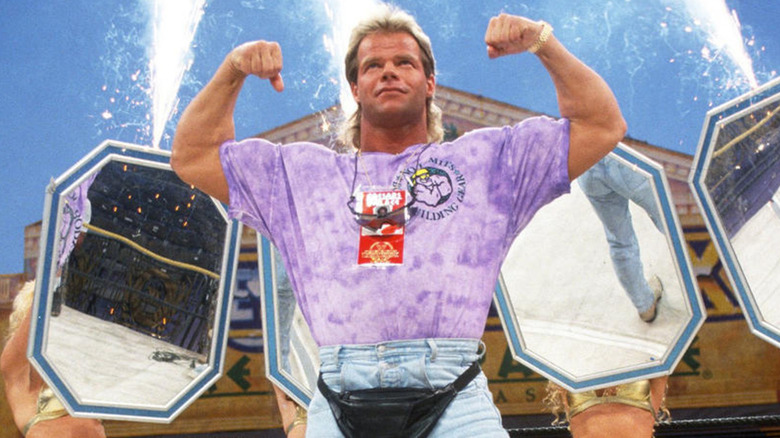 WWE.com
In 2007, Lex Luger suffered a spinal cord injury that left the former WCW World Heavyweight Champion paralyzed. Luger spoke with "Under The Ring" recently, and reflected on how his current condition, which sees him partially paralyzed, was the result of lots of hard work.
"I was never supposed to be partially paralyzed," Luger chuckled. "I'm what they call a 'high-functioning quadriplegic.' I can live independently and feed and bathe myself. I wasn't supposed to be able to do any of that ... It's really a miracle of god that I can do what I do."
Luger says that he's grateful for all of the things that he can do independently, including travel.
"I kinda look at — big picture — I feel like I was kinda streamlined and redefined. I was always about the physical Lex, and I was kinda one-dimensional. I was all about the physical. A little bit about the mental ... which gave me worldly success, but I was spiritually dead," said Luger.
Luger credits his relationship with god for helping him get his old, narcissistic self out of the way. "The spinal cord injury ... turned out to be a blessing in disguise."
The pro wrestling legend's new-found humility has made him a loquacious interviewee and convention attraction, as the former NWA United States Champion has become more than generous with his praise of his compatriots. Luger recently gave Bret "Hitman" Hart kudos for handling the complicated finish to the 1994 Royal Rumble so admirably, giving Hart all the credit for creating and maintaining the illusion that both men eliminated each other at the same time.