Kevin Nash Clarifies Scott Hall's Issues With Doing Goldust Angle In WWE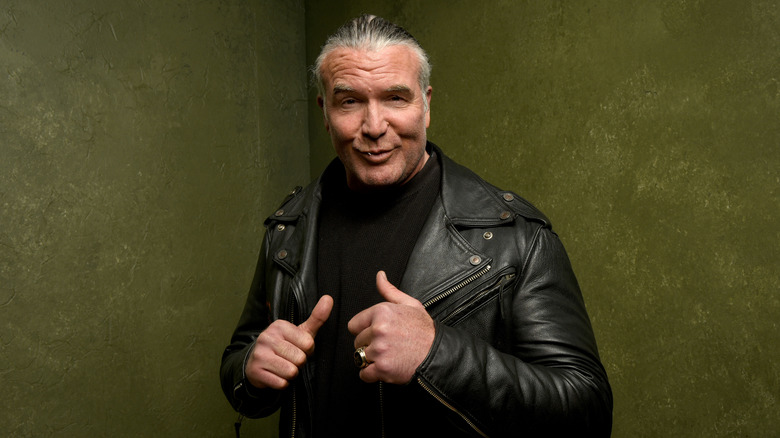 Larry Busacca/Getty Images
Scott Hall and Goldust were penciled in for a clash at WrestleMania 12 in 1996. It would have been a rematch for the Intercontinental Championship Rhodes had won from Hall at the Royal Rumble earlier in the year. But Hall was suspended for drug use and Roddy Piper wound up being Goldust's opponent. Rhodes never did get his rematch with Hall, and he would later reveal that the late Hall of Famer took major exception with the promiscuous and androgynous tone of the Goldust character. Furthermore, there have been questions since as to whether or not these issues stemmed from a potentially homophobic stance. 
Kevin Nash took some time out of the "Kliq This" podcast to dispel such questions. He said that Hall was very uncomfortable with the questions his five-year-old son was asking when the angle played out. "So Scott — who wasn't a homophobe — just told Vince. He goes, 'If I have to go home ... I'm involved in the angle, if I have to go home and explain this to my kid ...' because you can't just say, 'Oh well, you know some men like [other men].'" 
"It wasn't that Scott was a homophobe," he continued. "Scott just didn't want to teach his 5-year-old about homosexuality," said Nash, adding that it's a different world now. 
Hall died early last year in March at the age of 63 following a series of heart attacks.