Former WWE Ref Mike Chioda Names Favorite Member Of The McMahon Family To Work With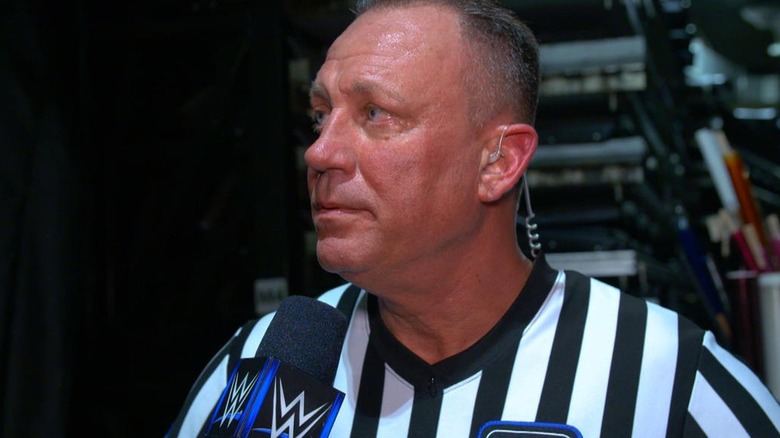 WWE
Throughout his tenure with WWE, Mike Chioda had plenty of experience working with the McMahon family — both in and out of the ring. But out of them all, it was Shane McMahon who was his favorite to work with. The veteran official revealed during the latest "Mailbag with Mike Chioda" that Shane would request he be assigned to officiate his matches.
"We had some incredible times from that bump in Chicago that we did — just that bump right there was fantastic," Chioda said. "All the matches that he's done with Test and Kurt Angle, it just goes on, AJ Styles. We just had incredible times, him and 'Taker and stuff like that."
Chioda revealed that he and McMahon have been through a lot over the years; their friendship dates back to McMahon's youth when he was learning all aspects of the business. Vince McMahon wanted his son to be involved from the ground up and made him work with the ring crew, which is how they first got to work together.
"He drove the trucks with us, and he set up the ring. He busted his ass," Chioda said. "He sat in the middle of the truck for hours and sh*t like that, paid his dues for a complete year to learn everything from the bottom to the top of the business. That's what Vince wanted him to do, and that's what he did."
If you use any quotes from this article, please credit "Mailbag with Mike Chioda" with a H/T to Wrestling Inc. for the transcription.