AEW Star Eddie Kingston Explains Importance Of Mental Health Conversation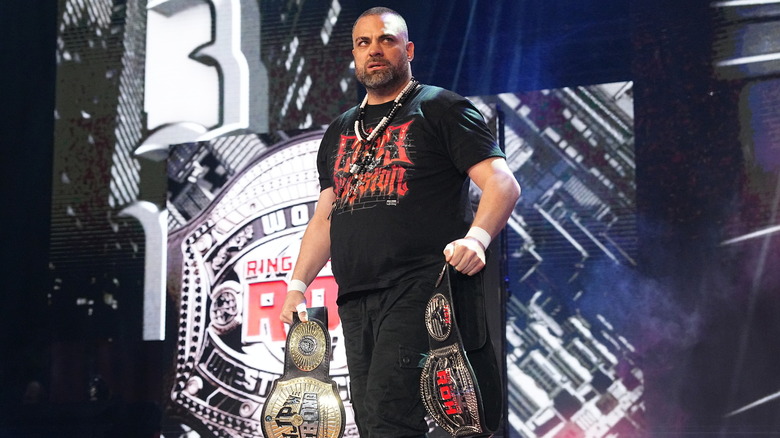 AEW
In the past, discussions on mental health in the realm of professional wrestling have been few and far between, but current ROH World Champion Eddie Kingston is looking to change that narrative. While speaking on the Adrian Hernandez podcast, Kingston, who has previously penned a piece on mental health for "The Player's Tribune," said it's important for him to talk about mental health as he's lost a lot of friends who didn't talk about it during their struggles.
"And I look at my family and a lot of my family members went through with it and didn't deal with it until later on in their life. You never figure it out, but they didn't start trying to work on themselves until they were in their late 40s, early 50s. And I [saw] them struggle when they were in their 20s and 30s, my uncles," Kingston said.
Kingston said it's important to talk about mental health now because in the years it wasn't discussed within the professional wrestling sphere and beyond, it didn't work. The AEW star feels the time to start discussions is now, but said he's not trying to be an advocate, and instead is doing it because he believes it's the right thing to do.
"So how about we start talking about it? And to me, if one person, only one, all it takes is one. If one person because they hear me or they hear someone else talk about their mental health, and they're like 'Oh, s***, I'm not alone.' Because you're not," Kingston said. "And it helps them move on in their life, that's all that matters."
If you or anyone you know is having suicidal thoughts, please call the National Suicide Prevention Lifeline​ by dialing 988 or by calling 1-800-273-TALK (8255)​.