Ronda Rousey, Brock Lesnar & CM Punk's UFC Payouts Reportedly Revealed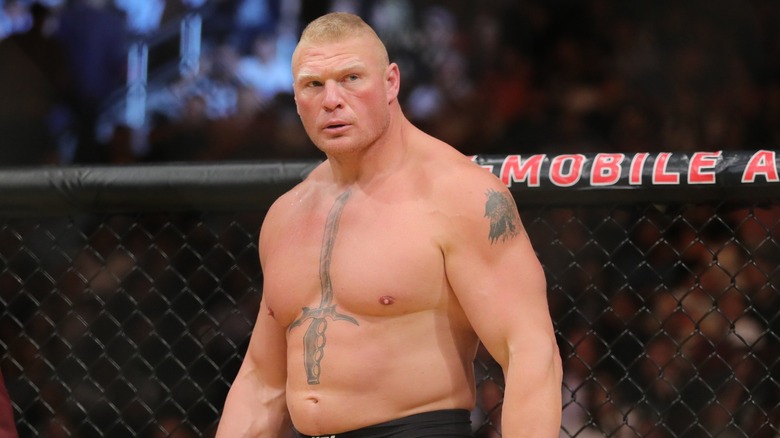 Rey Del Rio/Getty Images
New details have emerged pertaining to Brock Lesnar, Ronda Rousey, and CM Punk's payouts from their respective UFC runs. 
UFC is in the midst of a class action lawsuit, and with a trial potentially on the way in 2024, a number of documents were filed with the court pertaining to fighters' payouts from 2011 to 2016. MMA outlet Bloody Elbow has looked through records and published their findings in a comprehensive report.  
Rousey was exclusively active in UFC for the years between 2011 and 2016, so all eight of her bouts' payouts have been disclosed. It's reported that she earned $574,720 for her UFC Bantamweight Championship debut against Liz Carmouche, before a sizeable leap to $1,817,907 for her first title defense against Miesha Tate. For her last six bouts, she reportedly went on to earn: $870,969 vs. Sara McMann, $1,063,688 vs. Alexis Davis, $1,458,282 vs. Cat Zingano, $2,642,204 vs. Bethe Correia, $4,476,662 or $4,536,932 vs. Holly Holm, and $4,879,766 vs. Amanda Nunes. Her last two fights, while earning her the largest payouts, were the only losses in her career, and she later joined WWE. 
Brock Lesnar fought just twice between 2011 and 2016, and he also returned to WWE in 2012. He lost against Alistair Overeem in 2011, for which he reportedly earned $3 million. Then, Lesnar fought Mark Hunt in 2016 at UFC 200. The WWE Star won the bout initially, but it was later overturned to a no-contest after he tested positive for performance-enhancers. Regardless, the report discloses that he was paid $8 million, the highest purse in years after he passed on a PPV cut in lieu of a flat rate. CM Punk was also mentioned in the report, having earned himself $1,042,736 for his UFC debut loss to Mickey Gall in 2016.