Former ROH Owner Cary Silkin Says Company Got Huge Early Boost From WWE Hall Of Famer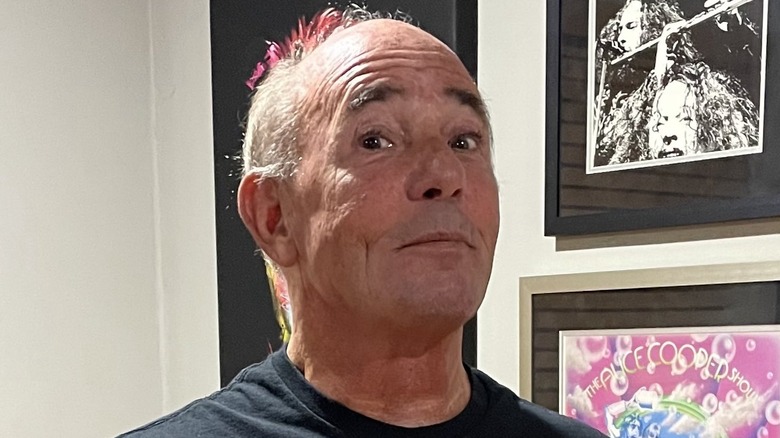 Twitter/Cary Silkin
Between music, wrestling, and other less legal jobs, Cary Silkin has lived many lives and rubbed shoulders with a lot of big stars, which includes comedians like John Belushi to wrestling stars like Mick Foley. In an interview with AdFreeShow's "The Insiders," Silkin talked about how he bonded with Foley over their shared love of rock band Jethro Tull.
"I had read Foley's original book and by reading his first book, I knew he was a big music fan," Silkin said, noting that Foley had written in his book that he had hitchhiked to Buffalo, NY to see the band in 1984. The two men got along so well that the Hall of Famer began helping out in the Ring of Honor locker room alongside fellow Hall of Famer Ricky "The Dragon" Steamboat, despite the fact that Silkin admittedly couldn't afford Foley's fee over the course of the half dozen shows at which Foley appeared.
"He did me a favor, a huge favor because I remember he did an appearance with us and we did a double shot — I believe it was Dayton and Chicago — and he gave me a significant discount," Silkin remembered fondly. "Having the stamp of approval of Mick Foley, Ricky Steamboat, and the good wrestling we were doing, we were sort of off and running."
Foley is still invested in promotions that foster the future of pro wrestling to this day, recently being named one of the overseers for the NXT Iron Survivor Challenge on "WWE NXT," where Foley was responsible for booking two qualifying matches this week.