AEW Star Saraya Details The Darkest Period Of Her Life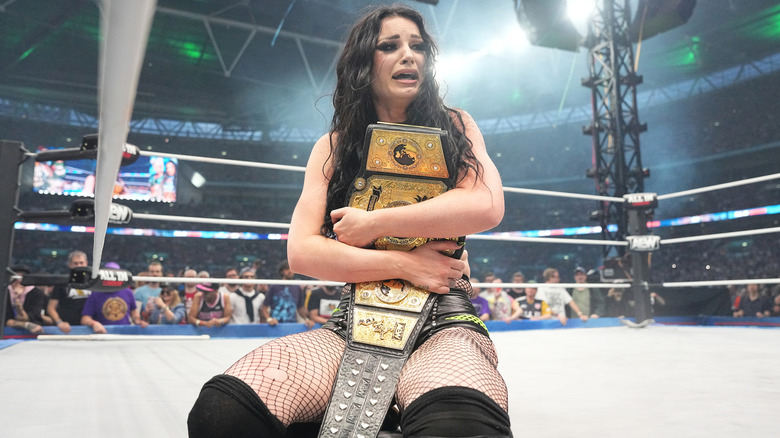 AEW
Former AEW Women's World Champion Saraya didn't just have a long road back to the ring because of the neck injury that she suffered in WWE, but also because of the emotional and psychological trauma of having intimate materials shared without her consent. On "The Cruz Show Podcast," Saraya explained how the incident, as well as her lifestyle at the time, created a toxic combination that led to her darkest period.
"It was about 6 or 7 years ago and I had the tapes come out. Like I had this revenge porn put out on me and I was addicted to coke and pills and I drank a lot," Saraya said, "so that was like my lowest, lowest point and I felt like I couldn't go out in public and everyone was making fun of me and roasting me...I was surrounded by people that weren't good for me, weren't healthy, wasn't in the best relationship at the time, didn't have the group of friends that I have now and so it was really, really rough."
One day, the former NXT Women's Champion says she woke up, realizing that the people around her were destroying her, giving credit for her new friend group and her longtime boyfriend for helping her find a new sense of peace and self. While Saraya's in-ring character might be a brash and self-centered heel, the former WWE Divas Champion is grateful for her return to wrestling in AEW, recently posing in a picture with fellow former WWE Superstars Bryan Danielson and Adam Copeland, both of whom were seemingly written-off from in-ring competition like Saraya due to their injury history.