Ted DiBiase On What It Was Like Wrestling WWE Hall Of Famer Harley Race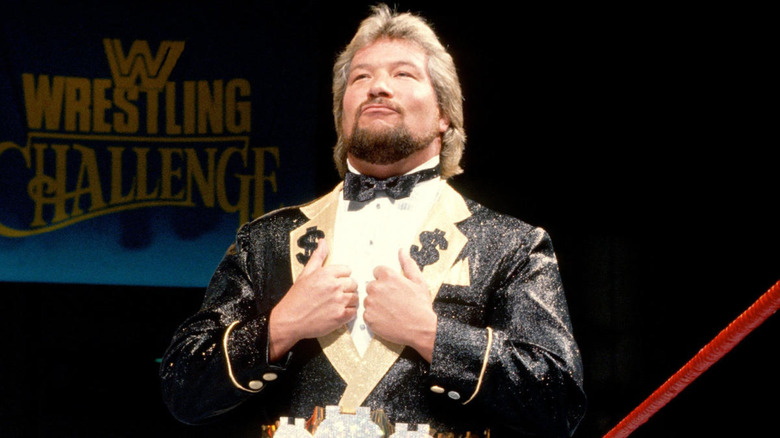 WWE
WWE Hall of Famer Ted DiBiase had a lengthy in-ring career that spanned nearly 20 years before his sudden retirement in 1993. Across this time, he clashed with many a wrestler, including the legendary Harley Race. In a recent episode of his "Everybody's Got A Pod" podcast, "The Million Dollar Man" recalled what it was like to step into the ring with The King of Wrestling and the special bond the two shared.
"For me it was awesome. 'Cause the relationship I had with Harley went way back. Harley's the man who tried to save my father's life the night he died," DiBiase said of the night his father tragically died in the ring in 1969.
Not all of Ted DiBiase's memories of Race were tied to this tragedy; he also recalled meeting Race in 1975 when he boldly proclaimed that DiBiase should be the NWA Heavyweight Champion. "And I remember in a conversation we had he just told me: 'Kid if I have anything to do with it, one day this belt will be around your waist.' He had that much confidence in me."
The two men would clash over the years, and once wrestled to a one-hour draw. Many of his peers and those who idolize Harley Race praise him for his character, but DiBiase says he was an amazing worker. "He was the boss, I got in there and listened to everything he said," DiBiase recalled. "But that was like putting me over, I mean, I was making a name for myself, but for a young guy like me to be given an opportunity?"