WWE Hall Of Famer Kevin Nash Breaks Down 'Brutal' Battle Royals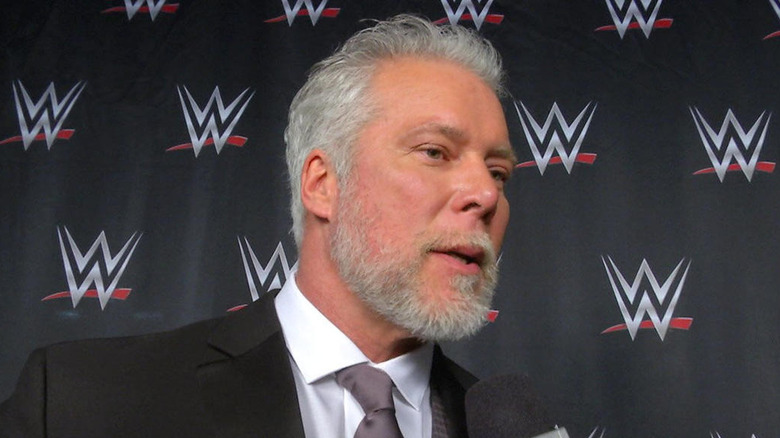 WWE
During a recent appearance on his "Kliq This" podcast, WWE Hall of Famer Kevin Nash was asked to explain how much of battle royals and Royal Rumble matches are booked beforehand.
"I remember the one in Providence where I threw out all the people," Nash said. "You walked in, and there was a f*****g blackboard which showed when you came in and who was in the ring, and then they would have next to your name who you would come in and eliminate. For me, it was everybody."
"I remember when I came back [to WWE] and Reigns was gonna go over," Nash added. "The agent, I won't bury him, but he was a, I would say, never above f*****g mid card guy that laid this f*****g thing out. And I'm going like, 'Uhh.' And Roman's like spearing guys, which is basically — Like, this guy's laying it out, and I'm watching it in my mind going, 'You know he has to have a runway to do this and, you're basically cutting this...'"
Nash went on to say that he would have gotten in Roman Reigns' way during the 2014 Royal Rumble match and eventually made eye contact with the current Undisputed WWE Universal Champion. The former WWE Champion said he gave Reigns "the iggy," and "The Tribal Chief" ended up putting himself in a defensive position. Nash said it all got "f****d up," and then he got his arm caught in the ropes when Reigns sent him over the top rope. He mentioned that he didn't want to be the guy to point out flaws in the match while it was being mapped out because he was only back in WWE for that one night.
When asked where he stood on battle royals, Nash said, "F*****g brutal."
If you use any quotes from this article, please credit the "Kliq This" podcast with a H/T to Wrestling Inc. for the transcription.