Why Arn Anderson Wasn't A Fan Of One Unique WCW Match Concept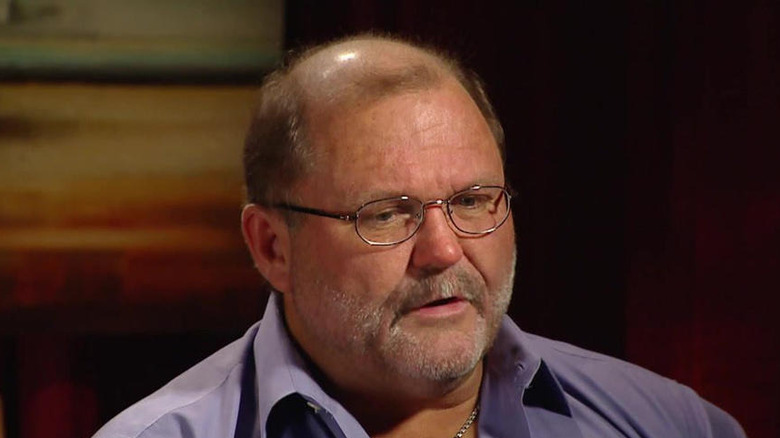 WWE
During a recent appearance on his "ARN" podcast, WWE Hall of Famer Arn Anderson answered a fan's question on whether the BattleBowl concept, introduced by World Championship Wrestling in 1991, might have worked as an annual pay-per-view event.
"I wasn't a fan," Anderson said. "Maybe as a one-off, I don't know, but [I] just wasn't a fan of the concept."
The BattleBowl idea saw 16 tag teams, which were drawn at random, compete in an elimination tournament. The winning teams would go on to face each other in an every-man-for-himself battle royal. The first time the BattleBowl concept was used by WCW was at Starrcade in 1991. 
BattleBowl would air as a standalone pay-per-view event in 1993. That night, the late Vader emerged victorious. Then-WCW World Heavyweight Champion Vader advanced to the battle royal after successfully teaming up with Cactus Jack (Mick Foley) against Charlie Norris and Stevie Ray (known as Kane at the time). The BattleBowl concept was later brought back at WCW Slamboree 1996.
Anderson added that it was "tough" to put a match together without knowing which teams would be facing each other. "And battle royals, let me tell you," Anderson said. "My experience with them is when planned out and meticulously laid out, they can be okay, but by and large they stink because it's just more of the same, throwing a guy out over the top, right? You can only watch so much of that."
If you use any quotes from this article, please credit "ARN" with an H/T to Wrestling Inc. for the transcription.