Roderick Strong Wins WWE NXT North American Championship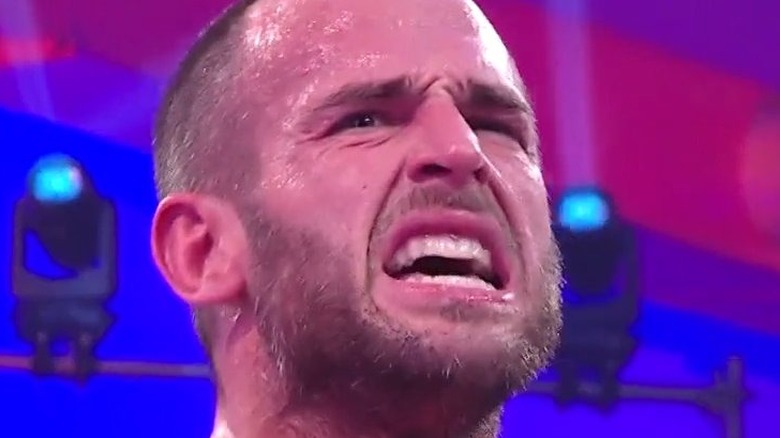 WWE
Roderick Strong defeated The Velveteen Dream to become the new WWE NXT North American Champion on tonight's NXT USA Network premiere.
This is Strong's first run with the title and he is just the fifth Superstar to hold it. Dream won the title back on the February 20 NXT episode by defeating Johnny Gargano.
The Undisputed Era assisted Strong in the match and they now hold all the gold in NXT. Adam Cole is the NXT Champion and the NXT Tag Team Titles are held by Kyle O'Reilly and Bobby Fish.
Below are a few shots from tonight's title change at Full Sail Live on the USA Network:
Hope @USA_Network is ready for allllll this experience. ??@VelveteenWWE #WWENXT pic.twitter.com/WEs5NUtjNx

? WWE Universe (@WWEUniverse) September 19, 2019
#1 Trend WORLDWIDE. ??#WWENXT #WeAreNXT #NorthAmericanTitle pic.twitter.com/CptI2Yiwrq

? WWE NXT (@WWENXT) September 19, 2019
All style. Also, all substance. @VelveteenWWE #WWENXT #NorthAmericanTitle pic.twitter.com/8qQUugPVny

? WWE NXT (@WWENXT) September 19, 2019
Facing The #MessiahOfTheBackbreaker @RoderickStrong tends to look something like...#WWENXT #NorthAmericanTitle pic.twitter.com/A3E7Qy3ksK

? WWE Universe (@WWEUniverse) September 19, 2019
Watch your back, @VelveteenWWE!@RoderickStrong #WWENXT #NorthAmericanTitle pic.twitter.com/dKlocUNlJh

? WWE NXT (@WWENXT) September 19, 2019
The battle between @VelveteenWWE and @roderickstrong for the NXT #NorthAmericanTitle is becoming a war of attrition on #WWENXT! pic.twitter.com/bZMdkVugnQ

? WWE (@WWE) September 19, 2019
N-X-T! N-X-T! N-X-T!#WWENXT @VelveteenWWE #NorthAmericanTitle pic.twitter.com/QBLSQ2mUOJ

? WWE NXT (@WWENXT) September 19, 2019
S?h?o?c?k? Support the system.@AdamColePro, @KORcombat, and @theBobbyFish are here! #WWENXT #NorthAmericanTitle pic.twitter.com/n8H6OopMg1

? WWE Universe (@WWEUniverse) September 19, 2019
We were THIS CLOSE to a brand new era for the NXT #NorthAmericanTitle!!! ??@roderickstrong #WWENXT pic.twitter.com/XaGv09QIJ7

? WWE NXT (@WWENXT) September 19, 2019
#UndisputedERA has surrounded the ring and the ref is down on #WWENXT!! @VelveteenWWE @roderickstrong pic.twitter.com/rDcTObKmix

? WWE (@WWE) September 19, 2019
System = Shocked.

Prophecy = Fulfilled.

Era = #Undisputed.@RoderickStrong @AdamColePro @theBobbyFish @KORcombat #WWENXT pic.twitter.com/b2tCTjmXma

? WWE NXT (@WWENXT) September 19, 2019
THE PROPHECY HAS BEEN FULFILLED!!!#UndisputedERA holds ALL THE GOLD in #WWENXT!!!!@RoderickStrong @KORcombat @theBobbyFish @AdamColePro pic.twitter.com/xwGEE7VFDN

? WWE (@WWE) September 19, 2019