Bret Hart Reacts To The 'Sad' News That Vince McMahon Resigned From WWE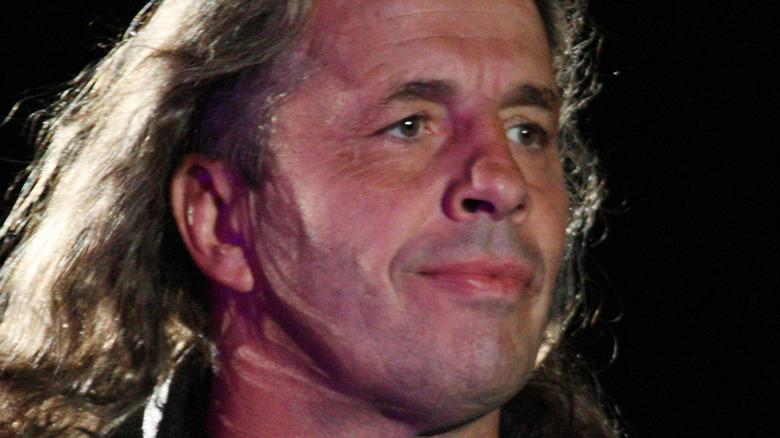 Gallo Images/Getty Images
After being in charge of the company for 40 years, Vince McMahon officially resigned from WWE in all capacities on July 22nd, 2022. The former CEO announced his retirement via Twitter, having stepped down from his positions as CEO and chairman of the board the month before, with daughter Stephanie McMahon taking over as interim CEO and chairwoman. On the day of McMahon's retirement, Stephanie would find herself in a more permanent role, becoming official co-CEO alongside WWE President Nick Khan. Meanwhile, her husband, Triple H, took over the head of creative title from McMahon and the role of EVP of Talent Relations from John Laurinaitis, who was quietly let go this past week. The termination of Laurinaitis' contract and the retirement of McMahon came following allegations that McMahon had used company money to pay off multiple women over past two decades to keep them quiet regarding sexual misconduct and abuse on the part of but McMahon and Laurinaitis — the reported total amount of hush money as so far totaled $19.6 million dollars, with investigations still ongoing.
While McMahon seems to be in hot water, you wouldn't know much about it from listening to the comments of those who have worked with him over the years. As you might expect, they've been predominately positive, thanking McMahon for his legacy, playing into the message coming from WWE that McMahon has simply decided to call it a career. It's surprising, however, that one of these well-wishers has turned out to be Bret "Hitman" Hart.
Bret Hart and Vince McMahon have a long and notorious history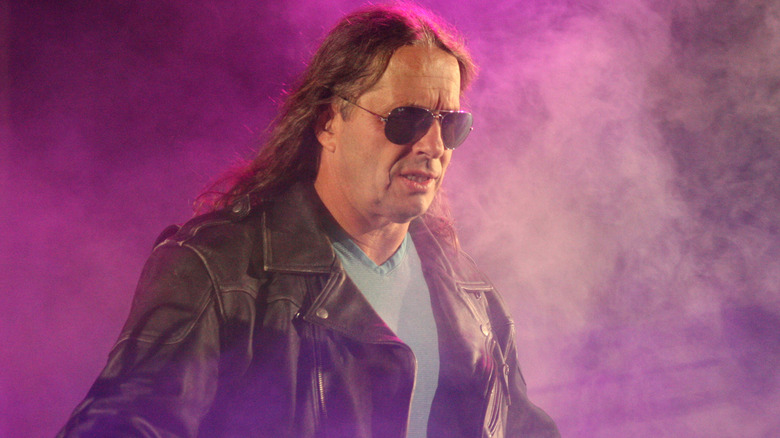 Gallo Images/Getty Images
"I'm mostly just kind of surprised," said Hart, a WWE Hall of Famer, in an interview with "Sportskeeda Wrestling." "I don't think anybody's ever made as big a footprint as Vince McMahon, and you know, I feel kind of sad about it, actually. I know people probably think I would be gloating or happy to see him, you know, go through what he's going, but I don't. I feel bad that it happened."
Hart and McMahon have had their issues over the years, with one of the most famous events in wrestling history occurring as a result of those issues at Survivor Series 1997. Now known as "The Montreal Screwjob," it involved a championship between Hart and Shawn Michaels, just before Hart was set to leave the World Wrestling Federation for World Championship Wrestling. Hart was told to drop the WWF Championship to Michaels at Survivor Series, but Hart, who had a huge fan base in Canada, wanted to wait until they were back in the United States." Paranoid that Hart wouldn't keep his promise to lose to Michaels (whom Hart despised), McMahon devised a plan. While Michaels had Hart in Hart's own Sharpshooter submission hold, referee Earl Hebner called for the bell, despite the fact that Hart hadn't tapped out.
More than 12 years later at WrestleMania 26, Hart and McMahon would have a singles match, settling their differences once and for all. Hart defeated McMahon in the No Disqualification contest.