Why Hulk Hogan Was Fired By Vince McMahon Sr.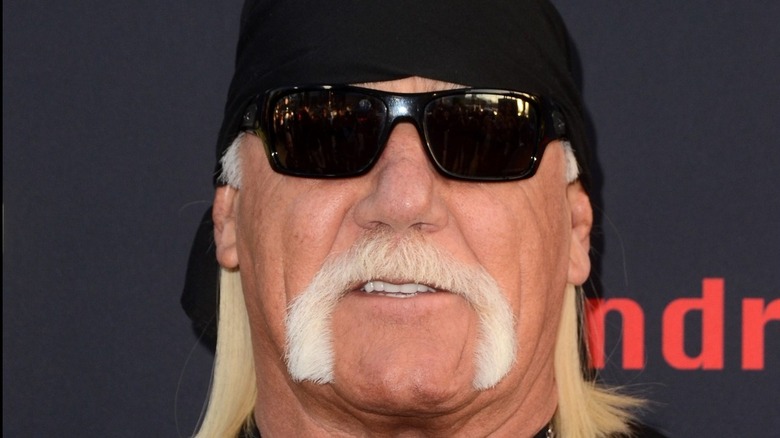 Kathy Hutchins/Shutterstock
Hulk Hogan is undisputedly one of the biggest legends in the history of the pro wrestling industry. With the WWF as a platform in 1984, he revolutionized the industry when he won their championship. Hogan's popularity led to him receiving acting roles, such as a spot on the "The A-Team," which helped pro wrestling — especially WWF — become mainstream. Even prior to Hogan's first championship reign, he made his acting debut as wrestling champion Thunderlips in "Rocky III," a film that grossed $270 million worldwide, which obviously means a lot of eyeballs were on the future WWE Hall of Famer.
However, Hulk Hogan's crossover appeal actually led to him being fired by then-WWF owner Vince McMahon Sr. from the company Hogan would eventually help become the billion-dollar enterprise it is today. Although a wrestler extending their popularity to TV and the big screen is valued today, promoters of Vince McMahon Sr.'s era did not share that same view.
If you were a wrestler, you were a wrestler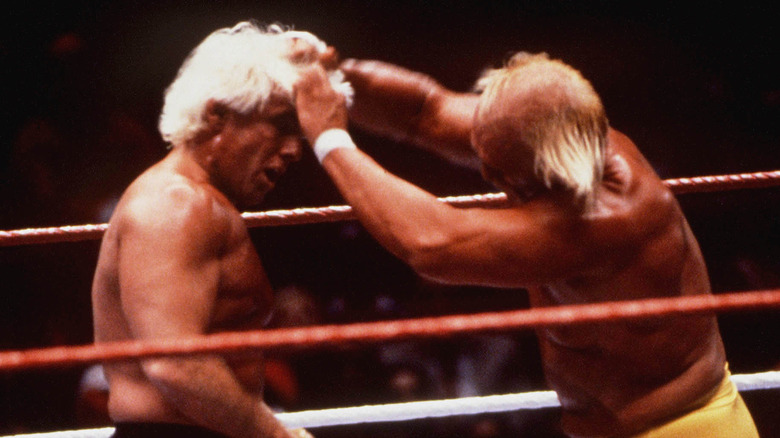 Arnaldo Magnani/Getty Images
Hulk Hogan was a guest on Steve Austin's podcast in 2019 (via SEScoops), where he discussed his involvement in "Rocky III". "The mindset back then wasn't like it is now," Hogan explained. "If you were a wrestler, you didn't do TV, you didn't go do a movie, if you were a wrestler you were a wrestler ... Vince Sr. fired me for doing the movie because you weren't supposed to do movies or TV shows back then."
Hogan went into more detail about his firing by Vince McMahon Sr. in "The Story of: Hulk Hogan" in 2019.
"Mr. McMahon Sr. said, 'Well, if you do the movie, you're fired,'" Hogan explained. "So, I did the movie, and got fired. The words were, 'You'll never work here again.' At the time there were other places to wrestle, so I went back to Japan, I went to Minnesota after Japan."
Most likely, Hogan had been fired by Vince McMahon Sr. in April or May 1981. Per Cagematch, his last match in WWF before his 1983 return was on April 18, 1981. He then began wrestling in Japan for NJPW on May 8, 1981. Hogan began wrestling for NWA-affiliated promotions in June, and then also the Minnesota-based AWA in August.
Vince McMahon Sr. didn't see Hulk Hogan's true value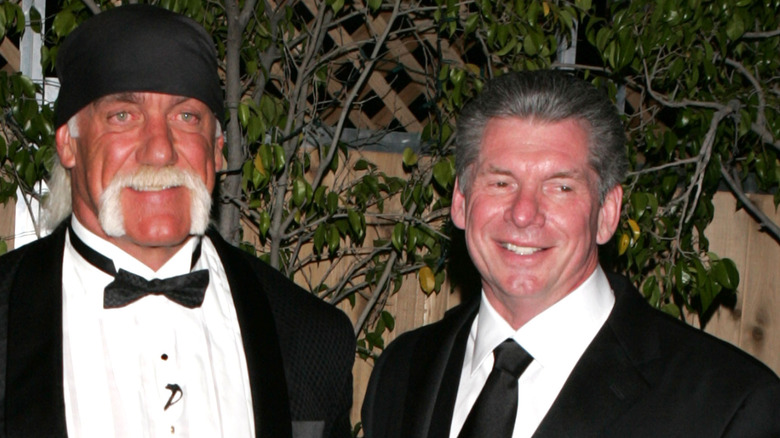 Frazer Harrison/Getty Images
Although Vince McMahon Sr.'s views regarding pro wrestling were traditional and he didn't see the value in having someone on his roster appear in TV shows and movies, clearly Vince Jr. was more of an out-of-the-box thinker than his father. The younger McMahon saw Hulk Hogan as the asset his father never did, and realized that it would likely benefit WWF financially to have Hogan back on the roster.
While Vince McMahon Sr. was running WWF, the company's biggest attendance achievement was attained in August 1980 at its Showdown At Shea event, which drew 36,295 fans. Hogan wrestled at this event, but he was on the midcard, and Showdown At Shea was two years before his movie debut. It was with Hulk Hogan as the face of the company that WWF attained its largest attendance of the 1980s at WrestleMania III in March 1987, drawing a reported 93,173 fans. Hogan had become a household name at that point, which helped WWF become a household name as well.