Big Update On Trish, Angle, Cena, SmackDown!; & More News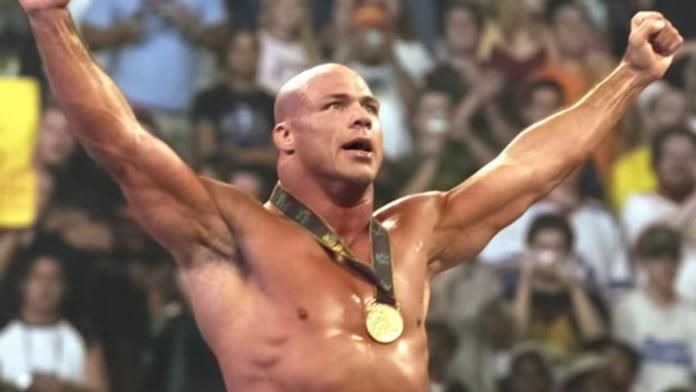 WWE
* An update on Trish Stratus appearing in Toronto on September 17th, The Wal-Mart she will be appearing at, as announced on the Smackdown telecast in Canada last night, will be at Square One Shopping Centre. She will be there at 3 pm. Moreover, she will also be appearing at the Great Canadian Superstore at 18200 Yonge St at 11am on the same day.
* Also, they ran ads on Smackdown announcing that the Main Event for Unforgiven will be Kurt Angle vs. John Cena (And being that Score is a national cable station, it was seen everywhere).
* The last episode of WWE Bottom Line, to air in Canada on The Score will be September 3rd at 6pm, with a replay the following day.
* The last episode of WWE Afterburn, to air in Canada on Sportsnet (East/Ontario) at 1 am et on Sunday morning (late Saturday), or (West/Pacific) at 3 am et.
* TSN Off the Record is airing it's summer 'Best of Series', and the following is a list of WWE Talent on TSN OTR. Augest 25th, Chris Jericho on pannel with Michael Clemons, Carmen Clectra and Ben Kowalewicz. Augest 29th, Jimmy Hart on pannel with Norman Jewison and Paul Godfrey. Augest 30th, Rob Van Dam One-on-One.
* The Score, home of WWE Smackdown in Canada has its upcoming schedule for WWE Smackdown on it's website and it is rather interesting. Smackdown, as usual, will air at 7 pm et with an 11 pm et replay (and another replay 2 days later (Aug 27) and 2 am et). However, starting next week, when Smackdown moves to Fridays in the USA on UPN (and changes its name to Friday Night Smackdown), The Score has Smackdown listed for the following times. Smackdown will CONTINUE to air on Thursdays in Canada, moving back to its former 8 pm et timeslot, with replays now at midnight (Sept 2nd, Friday) as well on Friday at 3:30 pm et. The same time slot is scheduled for the following week. As a result, it appears as if Smackdown will air a day earlier for it's Canadian audience (8 pm et Thursday compared to the US Audience on UPN (8 pm et Friday). One has to wonder if any late edits are made to the UPN broadcast, if they get reflected in the late replay on The Score. Moreover, if WWE ever decides to air a live episode of Smackdown on a Friday, it will mess up The Score in Canada.
* In a match too hot for network TV, Christy and Stacy competed in a Lingerie Pillow fight that can only be seen right here on WWE.com. Click here (https://www.wwe.com/) to watch the match.