Brock Lesnar Advertised To Appear At SummerSlam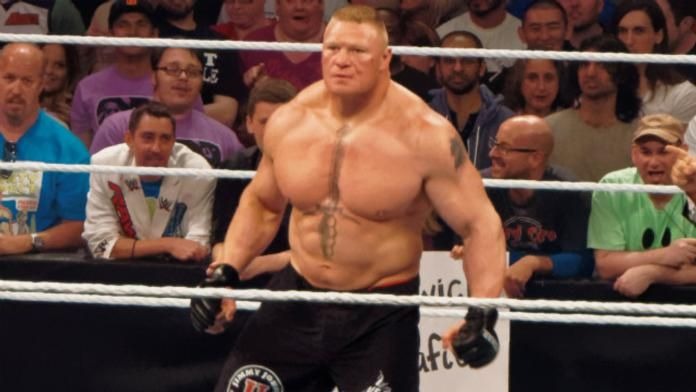 Thanks to Dave Oliva for sending over the following:
There is an article on TV.com on Brock Lesnar's WWE return. It reads as follows:
"In his starting year in the WWE, Brock Lesner has made an impact. He's already a 3-Time WWE Champion and still the champion. Brock Lesnar was a part of Ohio Valley Wrestling before transferring over the the WWE. He got his rep by beating The Rock and Summerslam 2002 and becoming the youngest WWE champion of all time (next to The Rock). Brock Lesnar is 6'4, 295 pounds of raw power, peed, ...Continue." In addition to that, under "Upcoming Appearances" it says listed at the top "WWE Pay-Per View: SummerSlam 2005; Sunday 21 August, 2005."