Carmella's Birthday Party, Cena, Angle/Flair; & More News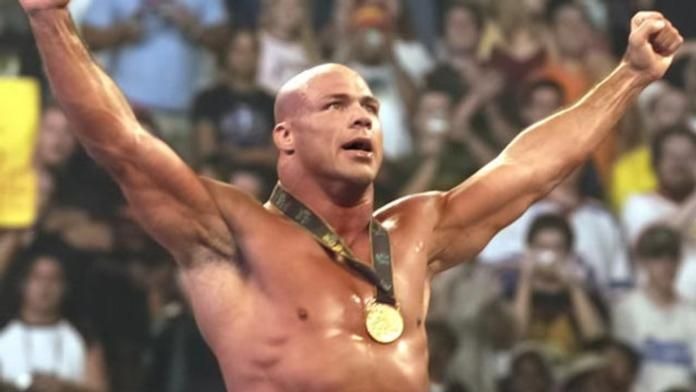 WWE
The following are fan sent in notes. Feel free to send us news anytime by clicking the reporters name on the top of the site.
From: tdragon316@earthlink.net
WWE is advertising its return to Alexandria Louisiana with John Cena defending his belt against Kurt Angle, HBK taking on Ric Flair, and Edge facing The Big Show. This is the WWE's first time in Alexandria in probably over a decade thoug WCW made a few runs through here in its prime. Tickets go on sale Friday August 26 and the event is Friday September 23.
From: Ratmann316@aol.com
This morning at midnight (8/25, Atlantic time) on E!, they aired an episode of the reality series The Girls Next Door which was focused on 2004 Diva Search finalist Carmella DeCesare's birthday. The playmates travel to Las Vegas to visit her. Not sure if this was a brand new episode or a repeat.
From: Ratmann316@aol.com
Paul Bearer will be making an appearance at Chaotic Wrestling's "Summer Chaos" event on 9/9 in Methuen, MA.
From: Ratmann316@aol.com
For those of you who missed last night's Velocity (8/27), William Regal faced Scotty II Hotty. Right before Scotty was about to do the worm on Regal, Paul Birchall (making his WWE television debut) comes out of nowhere and gives a vicious clothesline to Scotty, causing a DQ. Then Birchall gives Scotty a top rope kneedrop to his kidney. Birchall has teamed with Regal at recent house shows.