Edge/Lita/Matt Hardy On Byte This Recap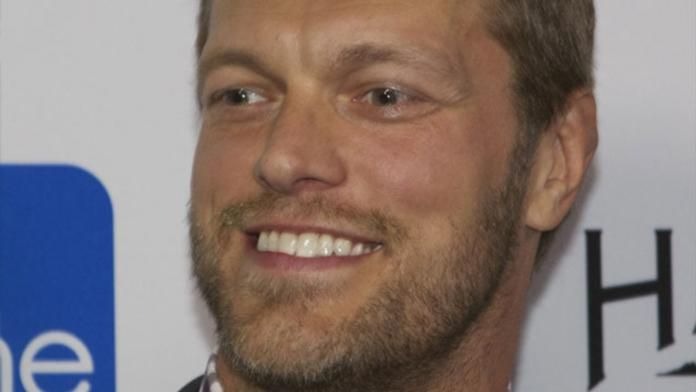 Thanks to Buck of PWInsider.com for this:
Matt Hardy, Lita and Edge were the special guests tonight on Byte This on WWE.com. Here are highlights from the show, which lasted less than 18 minutes.
- Todd Grisham hosted, with Matt Hardy in the studio, while Edge & Lita were "via satellite from their home".
- Edge blasted Matt Hardy for dragging their personal lives onto the Internet, and commented that Matt Hardy acted like a "sixth grader". Edge said that Matt Hardy's "movement" has now "gone in reverse". Hardy laughed in response.
- Hardy (who kept saying "Amy" and "Adam Copeland", while at the same time mentioning their work names) said that he was "disappointed" in Lita, saying he had trusted her more than he trusted his brother Jeff, and she stabbed him in the back.
- Hardy said Edge is in his wrestling character "24/7" and all he cares about is being a "main eventer".
- Hardy said Edge has had multiple marriages before 30, and Edge responded that Hardy is 30 and acts like he only had one relationship in his whole life. Edge said he has made mistakes, but he admits to them, he doesn't cry about it like Matt does.
- They accused each other of living out their wrestling characters "24/7".
- Lita was asked about having her personal life dragged out into the public. Lita said that she made a mistake going behind Matt's back, but she's admitted to that, and she can go to sleep at night with a clear conscience. She admits she has made mistakes, but she fell in love with Edge, and won't apologize for it.
- Lita said it is hard to watch Edge and Matt Hardy go at it, but she will be by Edge's side at Summerslam.
- Matt says it is sickening to him to see Edge and Lita together, and he can't stand it.
- When asked about his music being played during the Edge-Lita wedding, Hardy said he loved it, since it just "fed the monster" and that brought him back.
- Edge said Matt is verbally and physically inferior to him, and referenced Matt's promo of two weeks ago versus the one Edge cut last week. Matt stuttered at one point, and Edge remarked on his speaking skills.
- They traded insults, with Edge saying Matt "talks in wrestling promos".
- When asked about Matt Hardy's comment from two weeks ago on Raw that he hopes Edge dies in a car accident, Edge said that Hardy "needs a life" and he must have said that because he was afraid to face him.
- Edge said he is Bill Gates, and Matt is a "hobo with a sign that says ' Will wrestle for food'."
- Edge said it is time to "Nut up or shut the f*** up" and walked off with Lita.
- Hardy said there is no one that can stop him from hurting Edge at Summerslam. He called him a "piece of s*** and a lying scumbag bastard" and said that he was Edge's "worst nightmare", and he would show it at Summerslam.