Kurt Angle, WWE Ratings Report, Eddie/Rey Video & More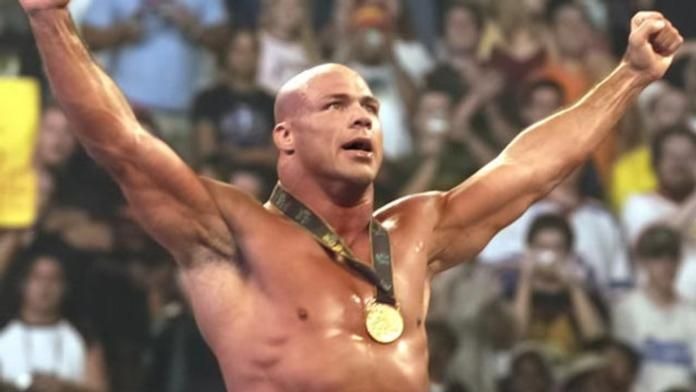 WWE
Source: PWInsider.com
In today's Baltimore Sun features a good story/interview with Kurt Angle. In the interview Angle spoke on his career and he said "I actually have more of a passion for this than I did for amateur wrestling."
Another Hardcore Homecoming event has recently been annouced at the Agora Theater in Cleveland, Ohio on September 16th. Doors open at 6:30 PM and bell time is 8 PM. Ticket prices range from $20 to $99.
WWE.com have added a special video package of Eddie Guerrero vs. Rey Mysterio over the last few months.
Last Monday s edition of RAW scored a 3.8 cable rating, with a 5.9 share. The show scored hours of 3.8 and 3.8. WWE Heat scored a 0.7 cable rating, with a 1.2 share. The WWE Experience scored a 0.4 cable rating, with a 1.1 share. WWE Velocity scored a 0.5 cable rating, with a 1.0 share, while Thursday s WWE SmackDown scored a 2.9 broadcast rating, with a 5.0 share.