Major Backstage Update On Chris Jericho Leaving WWE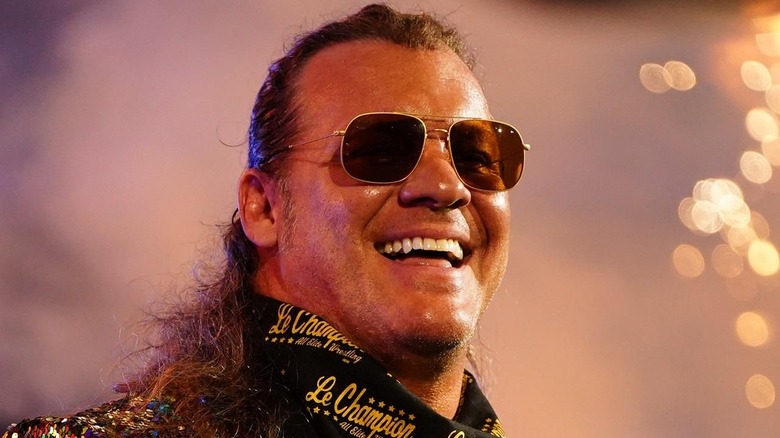 Photo Source: AEW
Source: PWTorch.com
While WWE.com quickly responded to the rumors of Chris Jericho leaving WWE by posting news of the wrestler signing a contract extension, its efforts have not done anything to calm the speculation. According to sources close to the situation, even though Jericho signed a short-term contract extension, he continues to sit on a long-term deal and, as of right now, will be taking some time off this fall.
Sources report that Jericho is after some time away from the ring to recharge his batteries, spend time with family, work with Fozzy and investigate possible Hollywood opportunities. What is not on Jericho's agenda, at least at the moment, is negotiating with TNA. Although the occasional source will speculate that talks could pick up, there isn't yet anything to even suggest the possibility of Jericho working with TNA. Virtually all believe that Chris Jericho will return to WWE; few, however, know when that return will take place.
On this week's Byte This, Chris Jericho interestingly vented some of his WWE frustrations, despite the fact that they were not strongly connected to his feud with John Cena. Despite being very respected as a strong talent, there are those who feel Jericho, in addition to having an inflated opinion of himself, tends to be overcritical of the creative process.
Chris Jericho has reportedly saved enough money to make time away from the ring an easy possibility, but there are some who feel the possibility of Jericho and WWE coming to terms on a long-term deal is not yet out of the question. In all likelihood, however, Jericho will be taking a hiatus sometime after Summerslam.