Major Update On Bret Hart From WWE.com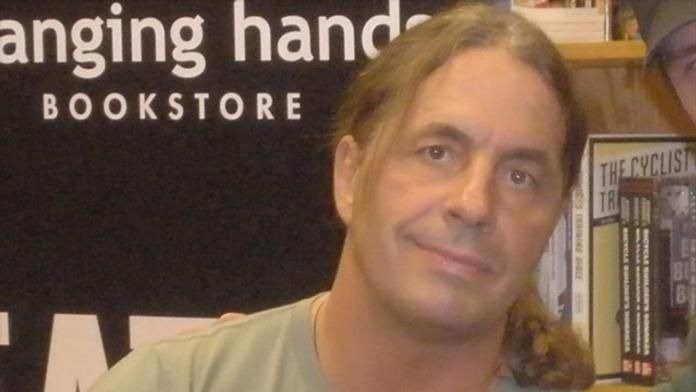 Photo Credit: Google
This is from WWE.com:
Bret Hart was back at WWE headquarters in Stamford, Connecticut, Tuesday.
In a second-floor office, Hart sat quietly in front of a small television monitor, taking notes on a yellow legal pad while sifting through tons of old WWE footage for the soon-to-be released DVD chronicling Hart s career.
So far it s going really well, Hart said. I have a good team of guys working with me getting all the best clips together. The next two days will be real tight as we try and get everything right.
Hart also appreciates the buzz his name still generates. His meeting with Vince McMahon earlier this month triggered an incredible reaction from wrestling fans.
I appreciate that nobody has forgotten me, Hart said. The whole reason for the DVD is so they don t forget and have something to remember me by. Hart also made it clear that the DVD will not only serve as a testament to his legendary career, but indirectly pay homage to many of the late WWE Superstars he was able to work with during his time at the company.
I hope this DVD will do justice to some of great guys I worked with and had matches with, Hart said. I have lot of great memories with a lot of different people, some of which aren t around anymore. This is my way of (remembering) the guys that died and show that they re still a part of my story.