New WWE Ringtones, Divas Super Slots Game, Cena And More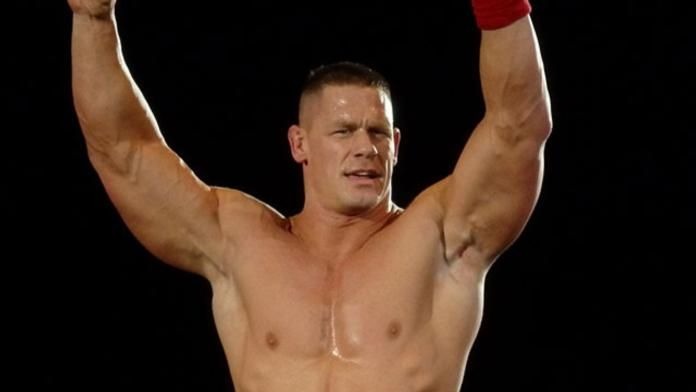 Source: PWInsider.com
A number of new WWE ringtones are now available, which includes the voice of Vince McMahon delivering such classic quotes as "You're fired!" and "Life sucks and then you die."
New items have been added to WWEShop.com. These include WWE logo poly-dry shirts, several logo zipper pulls, pillows and blankets, Hogan bandanas, Cena camo gear, a Mexicools shirt, and Matt Hardy's new shirt. A new and updated RAW/SmackDown program which reflects the draft lottery is also available. The Great American Bash and History of the Undertaker DVDs and t-shirt packages for are available for pre-order and will be released August 23.
Several new puzzles based on WWE legends and WrestleManias 2 and 3 have been added over on the WWE website. A 'Divas Super Slots' game is also on the website. The game is a digital slot machine game with pictures of Lita, Stacy, Torrie, Victoria, and Trish on the reels. If you pick up enough credits, there are exclusive videos to watch. You need 100, 500, and 1000 credits to watch them. The videos you will be able to watch are:
- 100 Credits – Raw Roulette – end of Trish vs. Stacy Bra and Panties Paddle on a Pole match where Trish strips Stacy and spanks her with the paddle.
- 500 Credits – Girls Gone Wild promotion on RAW where Jerry Lawler soaks Stacy's backside with a Super Soaker.
- 1000 Credits – End of Trish vs. Stacy for the Women's title on RAW in England. Stacy wears a Manchester United Jersey and a short skirt, leading to many panty shots.