News & Notes: RAW Match Changed, Austin, Goldberg, Cena; More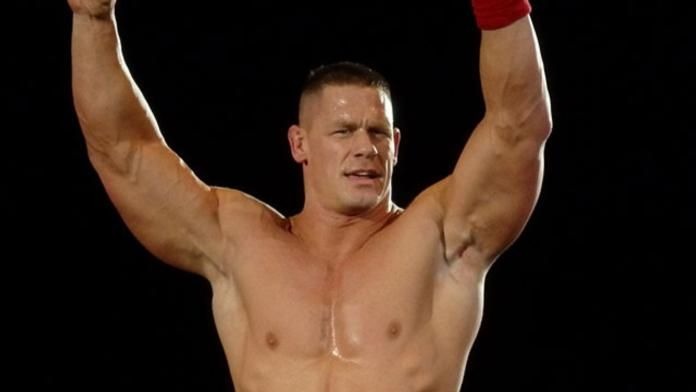 The dark match for this Monday's RAW has been changed to John Cena & Big Show vs. Kurt Angle & Edge. HBK Shawn Michaels had been advertised for this.
Bill Goldberg's movie "Santa's Slay" will debut on Spike TV this fall.
Steve Austin will appear on "The Bernie Mac Show" on Friday, September 23rd.
WWE has trademarked the name "The Highlanders" which is for a new tag team that recently started training in WWE's developmental system.
WWE.com has posted the Five Questions with the Champ segment on their website. Cena notes that he likes the Olson Twins and says you can pick whichever one because he likes them both equally.
WWE.com has also added a new feature to their Smackdown section called "Sign Of The Week".
The Score, home of WWE Smackdown in Canada has its upcoming schedule for WWE Smackdown on it s website and it is rather interesting. Tonights Smackdown, as usual, will air at 7 pm et with an 11 pm et replay (and another replay 2 days later (Aug 27) and 2 am et)). However, starting next week, when Smackdown moves to Fridays in the USA on UPN (and changes its name to Friday Night Smackdown), The Score has Smackdown listed for the following times. Smackdown will CONTINUE to air on Thursdays in Canada, moving back to its former 8 pm et timeslot, with replays now at midnight (Sept 2nd, Friday) as well on Friday at 3:30 pm et.