News & Notes: Scott Steiner Speaks On WWE, Unforgiven, More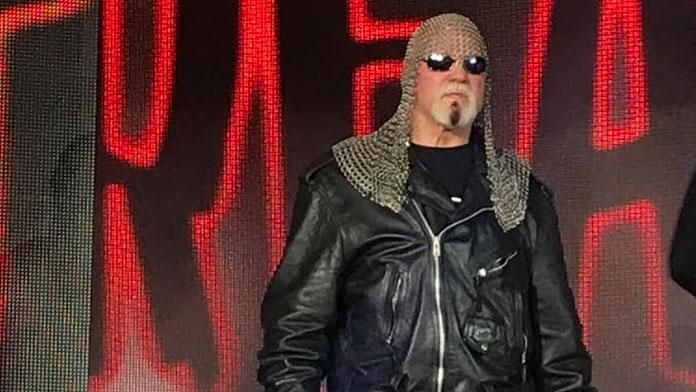 Source: PWInsider.com
Scott Steiner recently did an interview with the UCW promotion website. Steiner talks about the recent foot surgery that he had to fix the "flop foot" that he was suffering from during his WWE run. He also took a shot at how he was used by WWE, saying, "I had heard rumors that the only reason they brought me in was to work Triple H. But they signed me for 3 years so I got paid regardless, so who looks stupid, not me. It is their fault they didn't use me correctly. They never used or had good spots for any of the WCW guys. Goldberg didn't get used like he should have either. Vince never won over or got the WCW fan base."
Over at news.bloodhorse.com has a story about former WWE employee Basil DeVito Jr., who has just been made the president of NTRA Productions, which is the National Thoroughbred Racing Association.
The WWE Unforgiven website has opened. There isn't too much so far except the history of Unforgiven. You can view the site by going to https://www.wwe.com/shows/unforgiven/.
Joe Arcurio sent this one. ... I was watching Cold Pizza this morning on ESPN 2 and former 4 Horsemen member Steve "Mongo" McMichael was presenting Murphy's Sports Bar in Chicago with the award of Cold Pizza's #1 Sports Bar in America. Mongo looked, well, very large. it doesn't look like he has kept himself in shape since WCW closed down. He looked to be in the 350 lbs.+ range.