WWE News & Notes: Christian Update, Cena/Jericho, More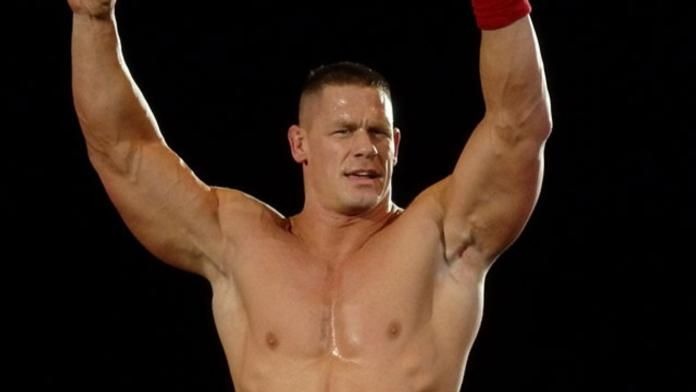 Source: PWInsider
Thanks to Mike Cunha for the following: WWE has a collectible card game called "Raw Deal". A set of cards for Christian is going to be released in early October, and he was to be referred to as Captain Charisma. Well, WWE has now told Comic Images (the makers of the game) that he now has to be referred to as CLB and if you check Shopzone, all Captain Charisma merchandise has been removed. It's kind of weird considering how over he is, to suddenly pull his merchandise. Captain Charisma's cards were the most anticipated cards of the new Raw Deal set entitled: Unforgiven. In a poll to determine which order the cards would be spoiled on the Official Yahoo Group of over 3000 members, Captain Charisma beat Batista, Immortal Hulk Hogan, Roddy Piper and a few others.
While on the subject of Christian, it looks like that WWE are no longer selling Captain Charisma T-Shirts. A reader sent word that he tired to purchase a "Captain Charisma" shirt only to come up with this message: "The product you have tried to access is no longer available for purchase on this site". Apparently, Christian has been noticeably unhappy backstage, but still professional about having his character push.
John Cena did an interview with Cyprian Bowlding. In the interview John Cena discusses his upcoming championship match with Jericho, his new album "My Time is Now," and his future goal in the WWE.