WWE Press Conference: Vince Asked About HHH, Lesnar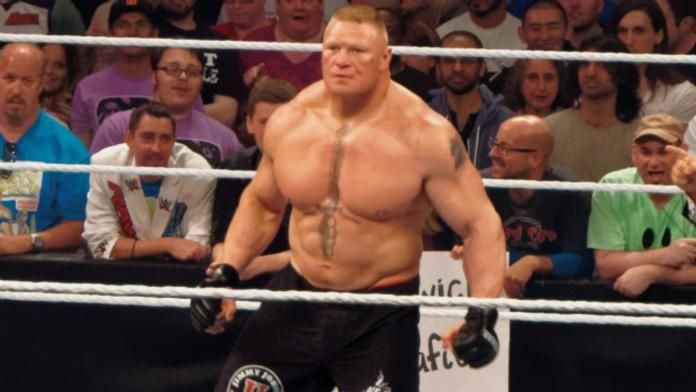 In what was intended to be a fluff press conference designed to get Summerslam over, the WWE superstars in attendance, along with Vince McMahon, were hit with a few "smarter" questions from fans.
One of those featured a fan asking when Brock Lesnar would return to World Wrestling Entertainment. Both Teddy Long and Vince McMahon dodged the question, but Batista was sure to chime in that he hopes Lesnar comes back so that they could have a PPV main-event.
Someone also asked Vince McMahon about the returns of HHH and Ric Flair, to which he responded, "Whenever they feel like it, the door's wide open."
After that, Teddy Long abruptly confirmed that the panel would only be taking one more question. When the question was a fluff request from a fan interested in Hulk Hogan's autograph, Long then turned the floor over to Vince McMahon for closing remarks. However, Vince didn't even give those remarks, and an office worker closed out the show.
Other Notes From The Press Conference:
- HBK and Hulk Hogan went face-to-face again.
- WWE will open more seats for Summerslam, since it's presently sold out.
- A number of fluff questions were asked prior to the aforementioned; Cena also gave a wounded soldier his hat.