Backstage RAW News, SmackDown! Tonight, Gail Kim-TNA, & More News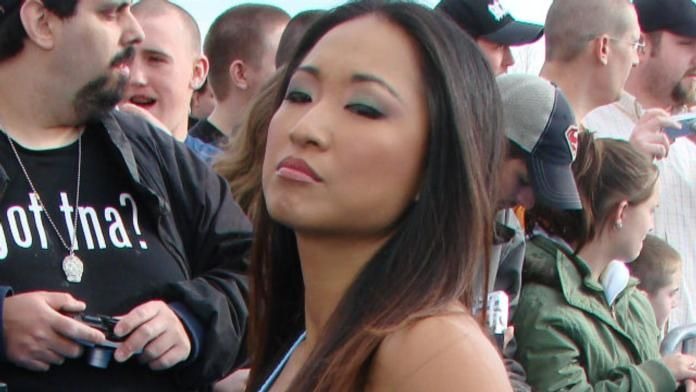 Former WWE diva Gail Kim, who did sign with TNA over the last several days, has been told that TNA will be moving forward with a Women's division. They hope to add Jackie Gayda among others shortly as we've been reporting. We'll keep you posted.
The opening RAW video was updated with new footage of the RAW stars including Rob Van Dam, Trish Stratus, and Matt Hardy.
As announced on RAW last night, The Big Show vs. Gene Snitzky, Matt Hardy vs. Edge in a steel cage match and Carlito vs. Ric Flair were all announced for Unforgiven. Shawn Michaels vs. Chris Masters is expected to be announced in the very near future.
It appears that WWE will only air two matches during this weeks SmackDown. The first match will be Guerrero vs. Mysterio while the second will feature a World title match between Batista and JBL where it is very possible that we may see a title change. Any other advertised matches will be held off until the following week. It'll be interesting to see what they give the live crowd at the arena who paid to see two hours of SmackDown!. Of course, they will tape Velocity.