Confirmed: Gail Kim Signs With TNA Wrestling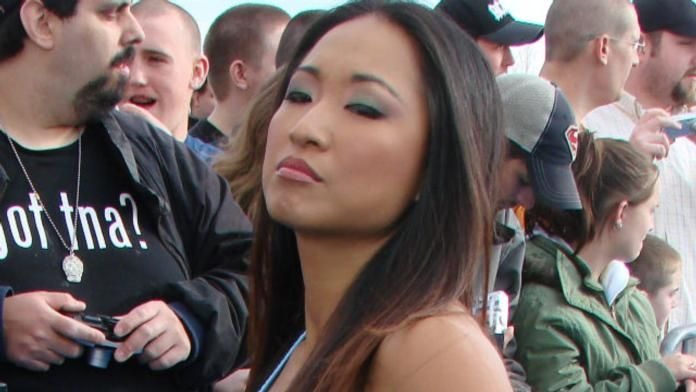 From TNAWrestling.com:
GAIL KIM SIGNS WITH TNA WRESTLING
Kim becomes newest TNA Knockout
Nashville, TN (September 6, 2005) — Wrestling star and international celebrity Gail Kim has become the latest addition to the TNA Wrestling roster.
Kim, a former WWE women s champion, is a life-long student of professional wrestling and will be making her TNA debut in the upcoming weeks.
We are extremely excited to have Gail Kim join our organization, said Dixie Carter, President of TNA Wrestling. Gail is not only an accomplished athlete, but a bonafide international star. We look forward to introducing our latest TNA Knockout on one of our upcoming iMPACT! programs that debuts on SpikeTV on October 1st.
Kim was born and raised in Toronto, Ontario, Canada, where she was voted Athlete of the Year twice in high school before attending the University of Toronto. Kim is also a celebrity in her native Korea. She has graced the covers of numerous entertainment and fitness magazines in the United States, Asia and Europe.
TNA Entertainment, LLC is a privately held company headquartered in Nashville, TN. TNA programming, seen in 118 countries worldwide, launches iMPACT! on SpikeTV on October 1st where the program will air every Saturday night at 11:00 ET as part of Slammin Saturday Nights. TNA is also available on monthly pay-per-view on iN DEMAND, DIRECTV, Dish Network and TVN as well as Viewer s Choice, Bell ExpressVu and Shaw PPV in Canada