Jeff Jarrett Causes Near-Riot In Mexico City On Sunday Night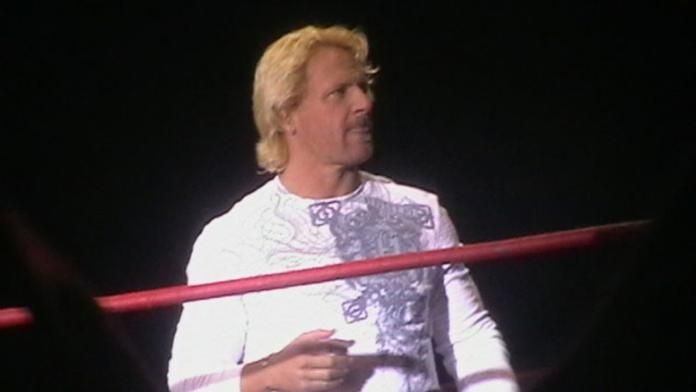 From TNAWrestling.com:
NEAR-RIOT ERUPTS IN MEXICO CITY DURING APPEARANCE BY NWA WORLD CHAMPION JEFF JARRETT
Security and police called in to escort Jarrett out of arena
The El Toreo arena in Mexico City nearly erupted in a full-scale riot on Sunday night during an appearance by NWA World Heavyweight Champion Jeff Jarrett.
During the main event of the huge AAA Verano de Escandalo show in front of over 20,000 spectators, police and extra security had to be called in after fans rushed the ring and threw hundreds of projectiles at Jarrett.
In a total show of disrespect, Jarrett mocked the Mexican spectators and their culture during an in-ring interview. Fans began pelting the star with bolts and rocks, at which point Jarrett further instigated the crowd by throwing tortillas back at them.
Fearing for his safety, Jarrett escaped the deluge and left the ring surrounded by a crowd of police and security. The NWA World Heavyweight Champion was hurried away in a waiting car and escorted back to his hotel by police.
The incident is the second time the World Champion has caused a near-riot at the arena. The first occurred in 2004 during a AAA event.
Jarrett was scheduled to return to Nashville on Monday morning on the first flight out of Mexico City.