Sean Waltman No-Shows TNA PPV?; Jushin Liger News; & More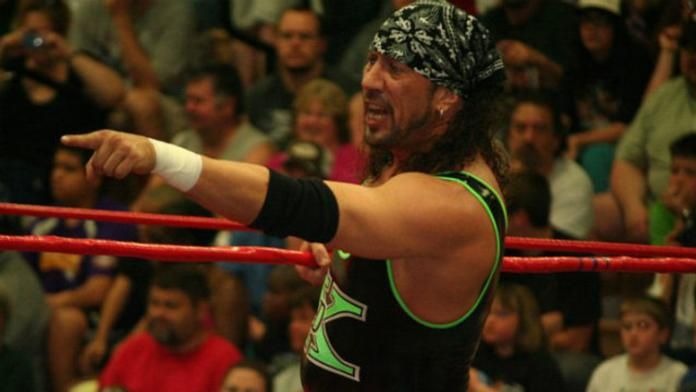 TNAWrestling.com:
TNAwrestling.com has learned that Japanese wrestling legend Jushin "Thunder" Liger will be competing at TNA's "Bound For Glory" Pay-Per-View on Sunday, October 23!
Liger will also be appearing at the "Bound For Glory" Fanfest that Saturday, joining over 40 TNA stars set to appear!
Liger, one of the greatest high-flyers in the history of wrestling, is a major celebrity in Japan and a true icon. TNAwrestling.com will announce his Bound For Glory opponent as soon as we receive word from TNA management.
TNA Wrestling would like to thank Mr. Simon Inoki and New Japan Pro Wrestling for allowing Mr. Liger to travel to TNA Wrestling to take part in "Bound For Glory"
OTHER NEWS AND NOTES FROM UNBREAKABLE, MORE...
At Sunday night's "Unbreakable", Matt Bentley made his return to TNA Wrestling, attacking both Chris Sabin and Petey Williams. In a huge announcement, Bentley made the challenge to the rest of the X Division to face him in an Ultimate X Match at Bound For Glory on Sunday, October 23! Bentley won the first-ever Ultimate X match in August 2003, and now he's bringing it back for the biggest event in TNA history!
Sean Waltman did not appear on Sunday's Pay-Per-View for reasons unknown at this time. Late in the day, TNA management made contact with Waltman, who said he would arrive shortly before the event, but to no avail. TNAwrestling.com hopes to have an update as soon as possible once TNA speaks with Waltman.
This Friday afternoon on the website, TNA will present the first of two "Best Of TNA Wrestling" programs, available to view online for free! In addition to matches from our Pay-Per-Views and "iMPACT!", you'll get news and matches on the huge Bound For Glory epic event on Sunday, October 23! On this week's first "Best Of", you'll see: Samoa Joe vs. Alex Shelley from the Super X Cup Tournament, Jeff Jarrett defends the NWA World Heavyweight Title against The Alpha Male Monty Brown from "iMPACT!", plus the Ultimate X match from Final Resolution with AJ Styles, Chris Sabin and Petey Williams!