**SPOILERS** TNA Impact-Spike TV Tapings (2 Weeks)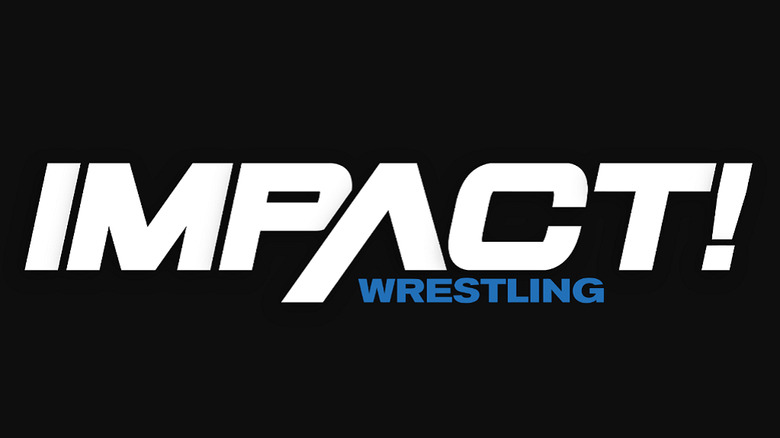 Thanks to Richard Trionfo of PWInsider.com for these:
Richard Trionfo called in the following spoilers from the first-ever TNA Impact taping for Spike TV:
Before the taping start, America's Most Wanted came out and said that they alligned with Jarrett because the fans gave them nothing after three years of their hard work. NWA champion Jeff Jarrett came out, gloating. Raven tried to hit the ring but held back by security in the entrance ramp. Jarrett and AMW without saying anything extra.
*Jeff Hardy was about to be interviewed by Mike Tenay, but Rhino came to the ring. Abyss then came to ringside from a different area. Security separated everyone.
*AJ Styles, Christopher Daniels, Jeff Hardy, Team Canada, and 3 Live Kru came to the ring. America's Most Wanted, Jeff Jarrett and Rhino came out to the heel ramp. Raven came out on the babyface stage by himself. Tito Ortiz came out. It wasn't clear what the segment was designed to do.
Xplosion:
*NWA Tag Team champions The Naturals & Lance Hoyt defeated Elix Skipper & Cassidy Riley & David Young.
Impact Episode One – Airing 10/1:
*TNA X-Division champion AJ Styles pinned Roderick Strong with a rollup. Christopher Daniels came out to ringside, trying to distract Styles but it didn't work. The finish was screwed up.
*Shane Douglas interviewed Monty Brown.
*Monty Brown pinned Lex Lovett with the Pounce.
*Backstage, Raven was attacking everyone in sight.
*They aired a video package on the X-Division.
*Chris Sabin defeated Petey Williams and Alex Shelley in a Three-Way match. Sabin pinned Shelley with a Cradleshock. Williams hit the Canadian Destroyer on Sabin after the bell.
*Backstage, Shane Douglas tried to get a work with Larry Zbyszko, who entered an office with former UFC star Tito Ortiz.
*Jeff Hardy fought Rhino to a no contest when Abyss attacked Hardy. The lights went out and Sabu hit the ring to make the save.
*They aired footage of Jeff Jarrett's NWA title win over Raven in Canada. They showed Team Canada's Scott D'Amore coming into Jarrett's locker room after the title change telling him that their plan came together, revealing D'Amore helped set up the scenario for the title change.
*NWA champion Jeff Jarrett and America's Most Wanted came to the ring. Jarrett brought out Scott D'Amore saying he was the man responsible for bringing Jarrett back to the NWA title. D'Amore said that he kept his part of the bargain and it was time for Jeff to do the same. 3 Live Kru's music hit and they came to the ring. Konnan grabbed the ring mic and said that Jarrett was putting the crowd to sleep. All six brawled. Team 3-D hit the ring from backstage, debuting. They hit the Deadly Death Drop on both members of AMW as Jarrett escaped. Jarrett went up the ramp but Kevin Nash appeared from behind and stopped him. They brawled into the ring and Nash hit the Jacknife powerbomb on Jarrett. Nash grabbed the mic and challenged Jarrett for a title match at Bound for Glory. Devon Deadly then grabbed the mic and challenged AMW to face them next week on Impact. BRD took the mic and said to everyone in Stamford, "Trademark this." That phrase was also on the back of their T-shirts.
*Between the tapings, Roderick Strong came to the ring and said he could defeat AJ Styles and challenged him for a rematch. AJ Styles won with a Styles Clash, so they retaped the original bout.
Impact Episode 2 – Airing 10/8:
*They showed footage of Raven being taken away by security.
*3 Live Kru defeated Team Canada when Ron Killings hit an Ax Kick on Eric Young for the pin. Kip James watched the match from the top of the ramp. After the match, Team Canada attacked BG James. Kip James made the save, but Konnan got in Kip's face.
*They aired a promo pushing the Ultimate X match at Bound for Glory.
*Christopher Daniels defeated Matt Bentley and Austin Aries in a Three-Way match with Angel's Wings on Aries. During the match, Traci Brooks was with Bentley. Petey Williams came to ringside to grab Brooks, but was attacked by Sabin.
*They aired a video pushing Bound for Glory.
*They ran a video pushing Rhino.
*Abyss pinned Sonny Siaki with a Black Hole Slam.
*They showed a Samoa Joe video.
*Larry Zbyszko announced that Tito Ortiz would be the special referee for Jeff Jarrett vs. Kevin Nash at Bound for Glory. Jeff Jarrett came to the ring. Kevin Nash came out. They brawled inside the ring. Ortiz grabbed Nash and choked him down, then went after Jarrett when Jarrett went after the downed Nash.
*Backstage, Shane Douglas interviewed Christopher Daniels, who said he was going to right the wrong at Bound for Glory in his Iron Man match. Daniels said he would face three opponents of AJ's choice on next week's Impact (episode three) within 15 minutes. AJ came out and accepted.
*Team 3-D defeated America's Most Wanted, DQ when Gail Kim debuted, hitting the ring and lowblowing BRD. Jeff Jarrett hit the ring. AMW gave the Death Sentence to both members of Team 3-D. Jarrett broke a guitar over BRD's head and AMW hit Devon with a chair. 3D was left bleeding in the ring.