Update On Gail Kim, TNA DVDs In National Retail Stores, Tito Ortiz, More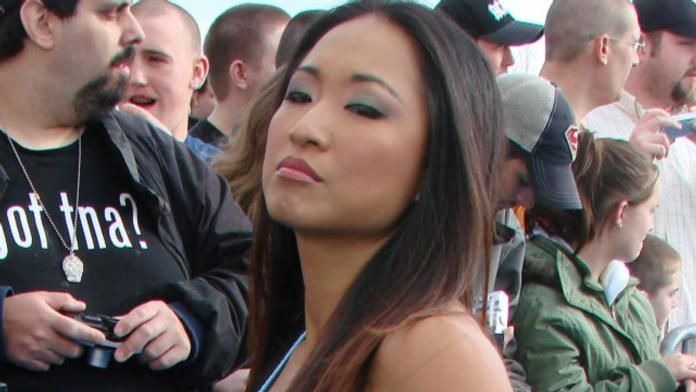 – TNA's will be holding the second ever Turning Point PPV this December.
– The Phi-Delta Slam team has been removed from TNAWrestling.com s roster page while Gail Kim has been added.
– There are definite plans on using Tito Ortiz again in TNA. Everyone in TNA was pleased with how Ortiz performed, and acted backstage. TNA had planned to bring him back if they got a TV slot on WGN, however now that they are with Spike TV who airs UFC, it s an even better fit.
– Due to TNA DVDs soon hitting shelves on stores like Wal Mart and Best Buy, TNA talent is no longer allowed to work shows that will either appear on Pay Per View, or will be released on DVD in chain stores. They are allowed to wrestle shows that sell DVDs through the internet or mail-order, which means they can still work ROH shows and most other indy promotions. However, there may be some problems with allowing wrestlers to work Combat Zone Wrestling shows, as they have several compilation DVDs in chain stores right now. CZW, most known for their over-the-top violence, also has TV in a few markets in the north-eastern United States.
The DVDs are slated to hit shelves on the October 4, 2005.