Backstage Heat On The Coach, Jim Ross Update, & More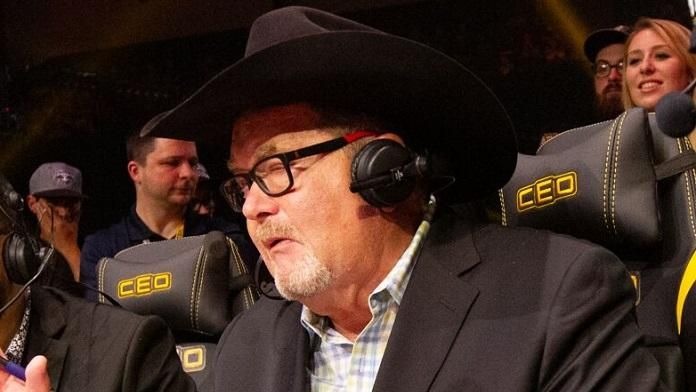 Photo Credit: AEW
Source: PWInsider
Jim Ross is scheduled for colon surgery tomorrow. It will take several hours, and they will remove a portion of his colon then reattach the remainder. He will be in the hospital for about a week under doctor supervision to make sure everything goes well. We wish him a speedy recovery.
Speaking of JR, lots of people backstage in WWE have lost some respect for Jonathan Coachman after going on Byte This and tearing into Jim Ross. The feeling backstage is that there was no real reason that made any sense for Coach to trash him the way the did.
In addition to being all over New York City, WWE has also put advertisements for Friday Night Smackdown in Boston. You can see them plastered on taxis, buses, and the subway system.
WWE is now selling a Stephanie McMahon The B**** Is Back T-shirt, further indicating that she will be around for a while on-screen.