Breaking News: Nash Not At PPV Tonight, 2 Matches Added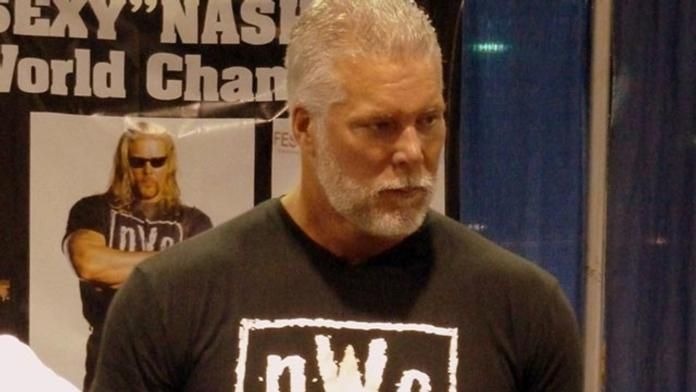 TNAWrestling.com just issued the following press release:
KEVIN NASH UPDATE, MORE REGARDING TONIGHT'S "BOUND FOR GLORY"
Update: On Sunday, TNA management learned that Kevin Nash will not be medically cleared to compete tonight in the main event of "Bound For Glory" for the NWA World Heavyweight Title. TNA management official Terry Taylor spent the night with Nash at the hospital, who also had his family in attendance. Nash was admitted to an Orlando hospital on Saturday afternoon after dialing 911 from his hotel room shortly before the fanfest.
TNA management along with Championship Committee member Larry Zbyszko have ensured TNAwrestling.com that the NWA World Heavyweight Title will indeed be defended tonight at "Bound For Glory". We hope to have an update on the condition of Kevin Nash as soon as possible.
OTHER BOUND FOR GLORY NEWS:
In addition, following last night's "iMPACT!" on SpikeTV, two matches have been added to the "Bound For Glory" Pay-Per-View. Following the controversial ending in the NWA World Tag Team Title match, Larry Zbyszko has ordered a rematch tonight on the Pay-Per-View as new titleholders America's Most Wanted will defend the gold in a rematch against The Naturals! Can Chase Stevens and Andy Douglas rebound from the brutal and bloody beating they suffered on "iMPACT!" to reclaim the gold, or will AMW steal another win?
Another match added will be a six-man match featuring The 3Live Kru (BG James, Konnan and The Truth) taking on Team Canada (Bobby Roode, Eric Young and A1).
Finally, TNAwrestling.com has learned that tonight's show will kick off with the four-way X Division bout in the first 30 minutes for free, featuring Sonjay Dutt vs. Austin Aries vs. Alex Shelley vs. Roderick Strong!
CATCH "BOUND FOR GLORY" TONIGHT LIVE AND EXCLUSIVELY ON PAY-PER-VIEW!