Jim Ross Released From The Hospital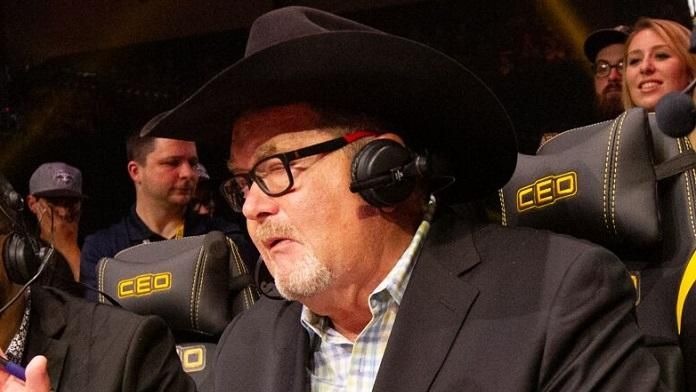 Photo Credit: AEW
After a surgery last week that saw the removal of more than eight inches of his colon, Jim Ross has returned home from the hospital today.
The biggest win from this whole thing was coming out without there being any cancer, said Ross from his home in Oklahoma. There was a period for about four days where we didn t know what to expect.
Being cancer-free isn t the only thing J.R. has to be excited about he also knows that the end result of the surgery means he will no longer be in constant pain, which he has been in for months.
I started feeling really bad right after SummerSlam, admitted Ross. I knew something was wrong because the pain kept getting worse. If it wasn t for RAW, I don t know what I would ve done. All the pain seemed to go away over those two hours every Monday night. When I was on the air, adrenaline took over, and I was OK.
Moving forward, Ross knows that a healthier lifestyle is a must. He already has plans to change his diet and begin an exercise program. In addition, believe it or not, he also plans on continuing to watch RAW every Monday night, including tonight.
Above all else, I m a fan. Even through all this, I never stopped being a wrestling fan. I m actually excited to see how things will play out tonight.