Kurt Angle Not Happy Backstage, Details Inside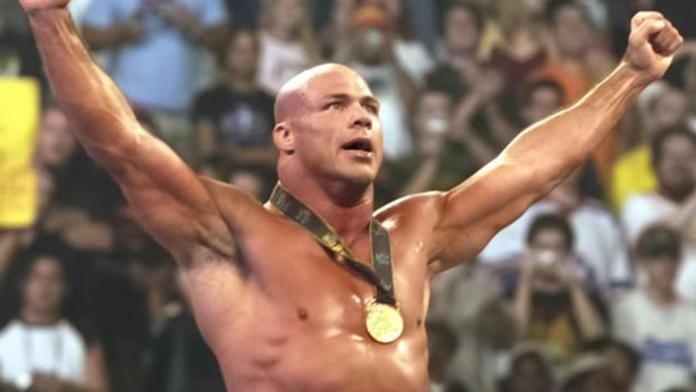 WWE
Source: Pro Wrestling Torch (PWTorch.com)
After jumping to the RAW brand this past summer, Kurt Angle has reportedly made it clear to many that he wants the chance to take part in many PPV main events to prove himself to WWE management. According to reports, Angle wants to be used more than just a "utility heel" and wants Vince McMahon to put faith in his work to build him as a reliable worker.
The reason many people see issue with that taking place relies soley on McMahon having a tendency to show more faith in son-in-law Triple H. McMahon is also very big on John Cena being the centerpiece of the WWE at the moment and plans to take the WWE Championship off him doesn't appear to be in the plans for at least the next few months.
The overwhelming opinion among many a few months before the WWE Draft Lottery in June was that Angle needed to jump to the RAW brand in order to further his character after his abilities weren't used to its fullest potential on the SmackDown brand. However, since the jump, Angle looks to have stalled a bit, although he is still scheduled to play a prominent role in the WWE Title scene well into Survivor Series. What the plans are after that is anyone's guess. Angle has stressed in many interviews in the last few months that he would like to see WWE, and Vince McMahon more importantly, give him the ball and run with it despite his past neck injury problems. One WWE source told The Torch, "Angle has sacrificed his health and his marriage for the business. He's lost so much, he won't settle for less than being known as the best ever. He may not get that wish, though, and that could haunt him forever."