Latest On Lesnar To TNA, Backstage News & Notes Inside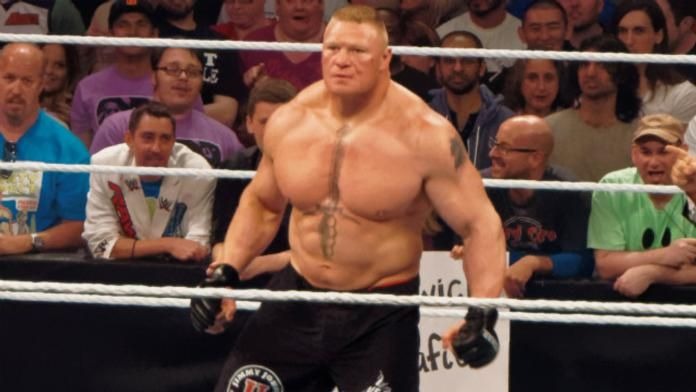 Source: Pro Wrestling Torch
A key man that TNA acquired over the last year was Frank Dickerson. Frank became the CEO of the company earlier this year and comes from a real-world business background. Dixier Carter, owner of TNA, comes from a marketing background. It's interesting to note that Frank was a major key in negotiations with Spike TV and the NWA. He is also known to be a straight up guy backstage and many of the guys feel they can approach him and not have to hold anything back for fear that he may go say something.
As it stands right now, Brock Lesnar will not be in TNA despite the strong relationship the company has with New Japan. A key to WWE's settlement case is that Lesnar won't be able to work in the United States until his non-complete clause with WWE expires in 2010. Lesnar will work New Japan's Jan. 4, 2006 Tokyo Dome show but will not tour with them until that point. Several TNA names are expected to work the January show as well. Names being thrown around are AJ Styles, Christopher Daniels and Samoa Joe. Of course, New Japan shocked just about everyone when they brought Lesnar to the company so who knows what could come out of the settlement case, if anything.
For those wondering, New Japan and TNA have a talent deal where they 'share' with each other.
We have now opened up a website dedicated to only TNA. We've got the latest on which WWE stars are jumping ship, Scott Hall's status, and so much more. This site is where ALL of our TNA will now be posted. Please visit TNAWrestlingNews.com