Lesnar's Status, The Mexicools, HBK, Victoria, More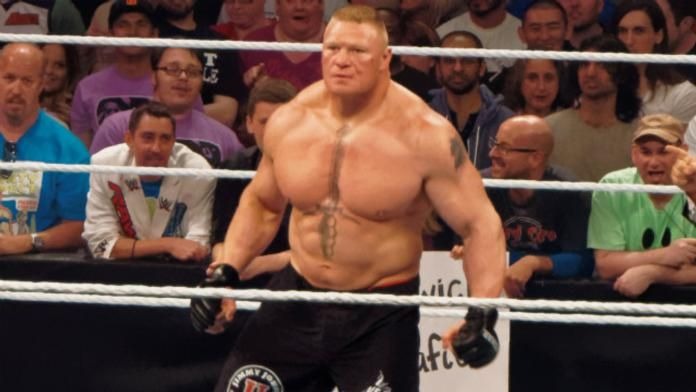 - Sankei Sports reports that Brock Lesnar will make some more appearances for New Japan Pro Wrestling in 2005. The shows that Lesnar is tentatively scheduled to appear on: 10/30 Kobe World Hall, 12/3 Kyoto City Gym, 12/10 Osaka Prefectural Gym, and 12/11 Nagoya Aichi Prefectural Gym.
- Here is what the MexiCOOLS said in Spanish last night at No Mercy. Announcer: "And here we are... You are the new cruiserweight champion! How do you feel Juventud? You are the new cruiserweight champion" Juventud: "I told you!!! Here is a real 100% Mexican Champion! Because when the Juice says it, the Juice does it!!! " Announcer: "Psicosis, Super Crazy, what do you think about Juventud's success?" Psicosis: "< >, whoever crosses our path will have to hear this: < > Super Crazy: "We are going to be powerful in Smackdown! You know why??? Because we are MexiCOOLS!!!" NOTE: comments such as < > and < >> were said in English.
- Jakks Pacific is producing with a new Shawn Michaels action figure. The figure features HBK dressed up like Hulk Hogan from the Larry King Live spot that aired on RAW. It is said that the figure will be a Toys R' Us exclusive release.
- On 11/5, Lillian Garcia and Victoria will make an appearance at Bookends in Ridgewood, NJ to sign copies of the new "WWE Divas Uncovered" book.