Lots Of Backstage RAW News: Taboo Tuesday, Austin, Flair, More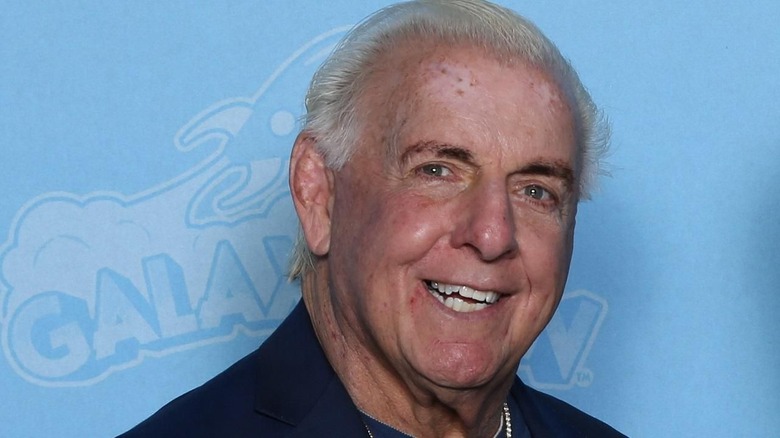 Photo Credit: Wikipedia
The opening RAW match was scripted so that HBK would go over in the voting for Taboo Tuesday. WWE wants Angle vs. HBK vs. Cena next week at the PPV. There were several other segments that were scripted to make the guys favored in voting next week as well. Last nights RAW was definitely all about promotion for next week. Did anyone notice that at over an hour into the show there was only one wrestling match and that was the opener. At 10:30EST, we only had a little over eleven minutes of wrestling.
If you were wondering why the announcers on RAW were more upbeat last night, the duo was told to be 'more alive' during the broadcast. Jerry Lawler was much more enthusiastic this week.
WWE.com did their weekly Unlimited broadcast showing matches while in progress during the commercial breaks.
As best we can tell, Steve Austin will be at RAW next week.
The live crowd chanted boring and booed loudly as Vince McMahon stood in the ring as the LONG JR 'surgery' segment aired.
Mick Foley's line "I don't find colon surgery all that humorous" was not scripted and it was truly what he felt. Lawler also said "I want to forget that if I possibly can." after the JR segment which was likely not scripted as Vince was not in the Gorilla position at that time.
The doctor in the JR segment was Dr. James Andrews. He is the main guy who performs surgery when the WWE guys need it. The segment was pre-taped earlier this week so they obviously felt it was good enough to air. Some may feel differently.