Major News: Mike Goldberg Re-Signs With UFC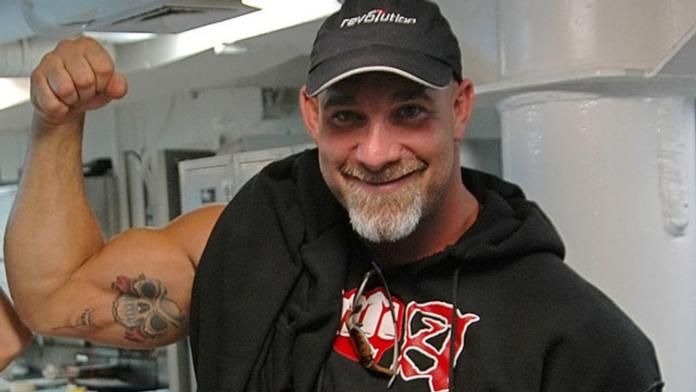 MMAWeekly.com, a major UFC source, posted the following just now:
Mike Goldberg was going to go to WWE, had a deal worked out, but at the last minute didn't feel right about it. Now the UFC can exhale as Goldberg has signed a new deal with Zuffa.
Terms of the WWE deal were not officially released, but one spokesperson from the WWE told MMAWeekly late Sunday night that Goldberg was originally offered a three year deal that would have made Goldberg quote "a millionaire". Goldberg's last show with the UFC was supposed to be last Monday night on the Spike TV LIVE show, but the UFC at the last minute made a huge deal at the 11th hour to take Goldberg back from the WWE.
The other thing that made the deal especially sweet for the UFC Broadcaster was the fact that he could continue to work for Fox Sports Network, while working for the UFC. The WWE would have made him quit his sportscasting job. FSN has Goldberg as their host for College Football games from their Los Angeles studios each week, as well as ACC college basketball games for college hoops. Not to mention he fills in as the host of the Best Damn Sports Show Period. With the new UFC deal, not only is it a big pay raise, but it still allows him to be a sports broadcaster.
As far as why the UFC re-signed Goldberg it's because of the amount of shows that Zuffa has increased for next years schedule. MMAWeekly has learned that the UFC will have 26 UFC Broadcasts scheduled for 2006, that's in addition to the 6 Pay Per views shows they do per year. That is a total of 32 UFC events scheduled for television next year.
Craig Hummer, the former L.A. County lifeguard who has done work for the Outdoor Life Network filled in on Friday night's pay per view, but it was obvious he didn't have the knowledge of the sport of MMA. With 32 shows on the way, Zuffa had to have the important fit for their play by play broadcaster.