More On Lesnar's Return, Rock, SmackDown!, Heat, More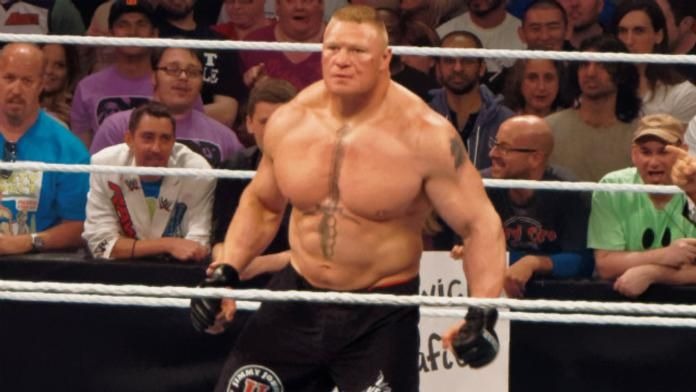 Partial Source: PWInsider.com
WWE Smackdown did a 2.6 overnight rating. The final rating will be out on Monday.
The Rock will be all over TV for the next two weeks promoting Doom. This includes Leno, Conan, The Today Show, etc etc etc.
Sunday Night Heat will return tomorrow evening at 7:30 on WWE.com as a live feed to hype the No Mercy PPV.
The WWE Unforgiven buyrate that WWE officials were said to be worried about has come in at 225,000 buys according to the WWE Corporate site. This is even lower than the Great American PPV, which was a black eye on the company as far as buyrates go.
With his court case behind him, Brock Lesnar in his debut match last night with New Japan, defeated Kazuyuki Fujita ? & Masahiro Chono for the IWGP Heavyweight title. Lesnar used 'The Verdict' as his finisher since he can't call it an F5 but it was the same move. This is obviously a cheap shot at WWE for the way court proceedings went. We won't be seeing Lesnar in a WWE ring anytime soon that's for sure. Lesnar has actually gone on record as saying the contract WWE offered him was outrageously bad.