Recap Of The Rock On The Tonight Show With Jay Leno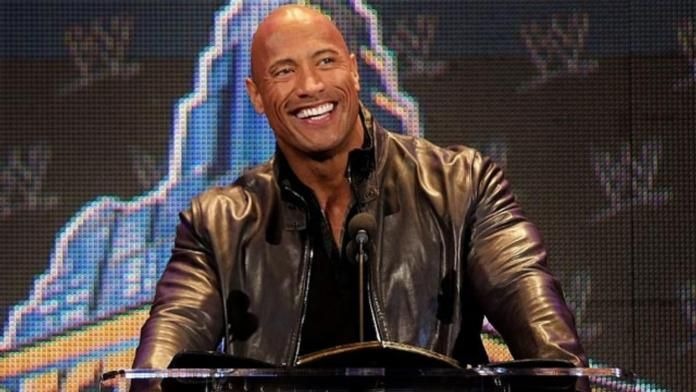 Thanks to Angel Aramboles & PWInsider for the following:
This is a report from the Rock's appearance on the Tonight Show last night. I'm going off of memory on this one. Rock appeared on the Tonight Show with Jay Leno to promote his new movie "Doom". He was introduced as Dwayne "The Rock" Johnson. Jay mentioned that he was a former football player and former wrestler. Neither Jay nor Rock mentioned WWE by name. Jay mentioned that his father (Rocky Johnson) and grandfather (Peter Maivia) were also wrestlers. They talked about his childhood into his teen years. Rock said that he was arrested as a teen for juvenile crimes and realized he was going down the wrong path. He said the worst thing for him was seeing how disappointed his parents were in him. That's when he started to turn his life around and he began to play football. He briefly talked about getting into wrestling then Jay asked him what was the first thing he bought when he got famous. Rock said it was a Rolex watch but he doesn't wear it though. Rock bought his first house in 1999. Jay mentioned how funny Rock is and asked him to tell a joke. Then conversation turns to his new movie. After the Rock's segment he stayed for a while and the next guest was an 11-year old actor that was dying to meet the Rock. Jay asked him what he likes about the Rock and the kid said he likes it when he does The People's Elbow. Jay laid down for the kid so he could demonstrate it. Really good interview from the Rock. He always carries himself well and doesn't look like someone that has WWE on his mind.