Steve Austin Scheduled For Tonight's RAW?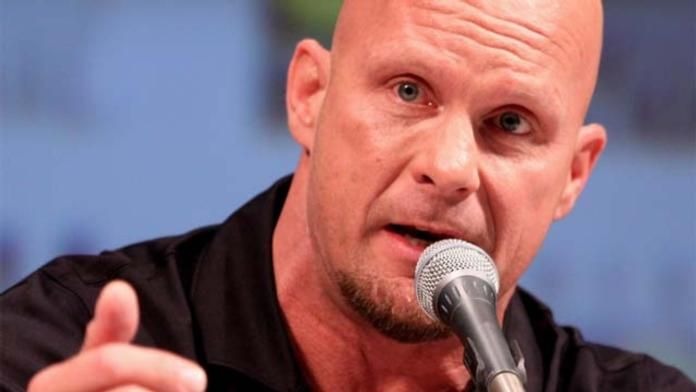 WWE.com has just updated their main page asking the question "Is Steve Austin going to show up on RAW tonight?". As noted earlier, this is likely WWE's way is turning this thing into a major angle. With WWE advertising him so heavily on their website, it wouldn't shock us to see him appear live tonight. RAW is also in Sacramento, CA tonight, a state that Steve Austin now calls his home and with the new 'attitude' of WWE these days, we could have ourselves something big. Here is the WWE.com statement:
Mr. McMahon promised that someone would pay for Stone Cold s actions at WWE Homecoming, but he never officially fired anyone. Instead, WWE CEO Linda McMahon shocked the world when she fired Good Ol J.R., Jim Ross, from the RAW announce team and delivered a humiliating low blow as her and her family celebrated in the middle of the ring. J.R. has been the voice of RAW for years, so what will RAW sound like without the proud Oklahoman?
Mr. McMahon said that he wasn't going to fire Stone Cold Steve Austin, but he did say that he had a plan for the Texas Rattlesnake. After hearing that McMahon has a plan for him, and after seeing one of his best friends fired and humiliated, will Stone Cold show up on RAW to raise some hell?