TNA News: Spike TV Issues, Hart Update, More Backstage News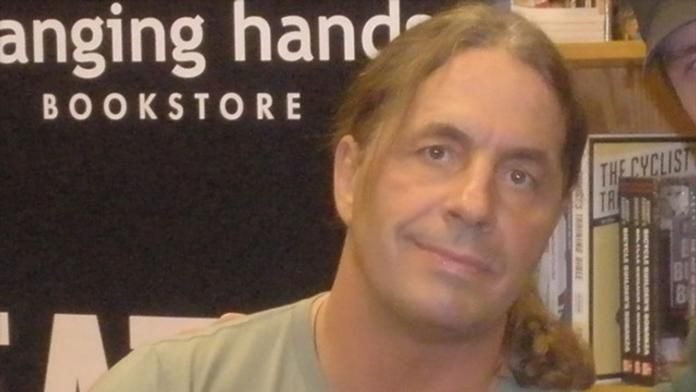 Photo Credit: Google
Spike TV officials asked TNA not to air the footage taped for the first episode for iMPACT! where Team 3-D told WWE to "Trademark This" and flipped them the middle finger. TNA had no problem with the request and removed it from the tape. Spike and TNA have a good working relationship as it stands right now.
TNA officials are very pleased at the amount of positive fan support the TNA stars received while they were on a tour of India this past week. There were crowds that had to be turned away at every venue the stars went to. ESPN Star Sports, which airs TNA in the market and set up the tour, were ecstatic as TNA's rating rose from a .16 to a .67 while the tour was going on. There were also huge billboards promoting the TNA guys which made Sonjay Dutt, Shark Boy, and Simon Diamond look like massive celebrities. TNA had a camera crew in tow and will air footage on iMPACT!.
The future of Jimmy Hart is definitely in question with TNA. Hart had been working behind the scenes in TNA and also worked throughout the week at Universal Studios in Orlando handing out flyers and promoting the TNA product. He had also become an on-air manager for the NWA Tag Team champions, The Naturals. We do know that Hart was not under a TNA contract and was told not to appear at RAW. One source even believes TNA offered him a contract to not appear at RAW and he went anyways due to WWE creating an action figure of him in the coming weeks. We'll have to wait and see as we don't have a definite answer to his status with TNA right now.
TNA's Jeremy Borash is on the Australian tour of Melbourne (featuring TNA stars) shooting footage to air on future iMPACT! broadcasts.
TNA DVD's are popping up more and more in various retail stories. I know some of you (including myself) were having trouble finding them.
TNA is actually working on a video game deal which would be another great source of revenue.
Former TNA star Trytan is scheduled to appear on the Nu-Wrestling tour of Italy and Switzerland later this month.